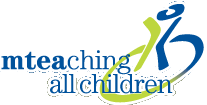 MTEA
Milwaukee Teachers' Education Association



Internal Organizer & Representative (Assistant Executive Director)
Based in Milwaukee, WI
POSITION TITLE: INTERNAL ORGANIZER & REPRESENTATIVE (ASSISTANT EXECUTIVE DIRECTOR)
EMPLOYER: MILWAUKEE TEACHERS' EDUCATION ASSOCIATION
DATE POSTED: November 7, 2023
STARTING DATE: Immediately
SALARY: Salary commensurate with experience (minimum of $63,132 plus 401(k) contributions and excellent benefits, according to CBA)
POSITION DESCRIPTION: The MTEA is seeking an Internal Organizer/Representative to support its members in the fight for economic and social justice. The Assistant Executive Director is a full-time position that requires the ability to manage multiple organizing and representational objectives, both short and long term. MTEA represents more than 5400 public education workers in the Milwaukee Public Schools and is the largest education local in the state of Wisconsin. MTEA leads the fight to oppose privatization and to build the schools and communities our children deserve.
The major areas of responsibility for this position include school-based organizing to build membership, advocacy for members, organizing members around workplace and professional issues, political action, and recruiting new leaders and activists to make our Union stronger. The essential functions of this position include membership recruitment, representation in formal grievance/complaint procedures, growing organizational strength; and engaging members, parents and the community in matters related to K-12 public education.
In addition, the successful candidate will be able to perform as a member of the MTEA team, collaborating with other staff, released member organizers, and follow the direction of their supervisor and elected member leaders on a wide variety of Union activities and initiatives.
REPORTS TO: EXECUTIVE DIRECTOR (or designee)
MINIMUM REQUIREMENTS:
Experience in union organizing and representation.
Strong communication skills (both verbal and written).
Strong personal and professional characteristics including integrity, assertiveness, and strong decision-making skills.
Ability to move workers to action.
Demonstrated ability to use technology to support your work, including use of online membership database, shared documents and calendars, video conferencing, etc.
Demonstrated capacity to analyze complex issues, develop and implement programs, write reports, and make prudent recommendations.
Must possess strong organizational and time management skills.
Knowledge of public education issues and political issues in Wisconsin.
OTHER REQUIREMENTS:
Relevant education or training in organizing and/or advocacy for labor unions preferred.
Effective training and presentation skills are a plus.
Valid driver's license and auto.
Bilingual in Spanish/English preferred.
Application Information
MTEA is proud to be an Equal Employment Opportunity and Affirmative Action employer. We do not discriminate based upon race, religion, color, national origin, gender (including pregnancy, childbirth, or related medical conditions), sexual orientation, gender identity, gender expression, age, status as a protected veteran, status as an individual with a disability, or other applicable legally protected characteristics.
To Apply:
A complete application must include a one-page cover letter, a résumé, and three one-page letters of recommendation in which the three professional references describe their direct knowledge of the work or experience of the candidate in union organizing and advocacy roles. The letters must contain the references' contact information including name, position, mailing address, e-mail address, and phone number.
Submit application to Ben Ward, Executive Director, MTEA, 5130 West Vliet Street, Milwaukee WI 53208 or via e-mail to Becky Pelzek at pelzekb@mtea.org.
WHEN APPLYING: Be sure to indicate that you saw this information at UNIONJOBS.COM.