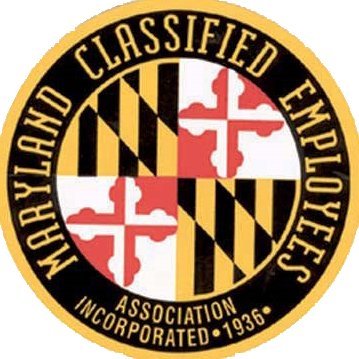 Maryland Classified Employees Association
Local 1935

Organizer
Based out of Baltimore, MD for covering Maryland
The Maryland Classified Employees Association (MCEA), a state-wide local affiliate of the American Federation of Teachers (AFT), AFL-CIO is an exciting labor organization that advocates for state of Maryland employees.
Job Description: MCEA Organizer will participate in all aspects of organizing, including building relationships with the workforce, recruiting, and sustaining motivation of leaders and activists. The organizer will be responsible for writing and executing organizing plans and reaching benchmarks with a focus on membership recruitment, training, and building capacity.
MCEA Organizer Duties and Responsibilities:
Organize and mobilize workers
Attend weekly meetings with the Executive Director to discuss progress and plan activities
Negotiate union contracts
Coordinate contract negotiation and contract campaigns
Identification and development of workplace leaders to participate in organizing activities
One-on-one communication with members and potential members outside the workplace through site visits, home visits, phone calls, meetings, and web-based conversations.
Take direction on daily and weekly activities to grow MCEA membership and accomplish the union's vision
Representation of members as assigned in grievances and disciplinary appeals
Preparation for and participation in Council meetings
Assisting Council and MCEA officers as necessary in conducting Association business
Creating content for MCEA publications and social media outreach
Maintaining and entering assessments and relative data regularly
Ability to use social media platforms to build campaign reach and capacity
Ability to work effectively independently and within a team
Other duties as assigned
Preferred Qualifications:
Ability to communicate and work respectfully and comfortably with individuals from diverse backgrounds
Driving, travel, temporary assignments and extended work hours are required
Ability to communicate well, both verbally and in writing
Ability to multitask, work efficiently, be well organized and reliable
Ability to learn quickly and grow into greater responsibility
Ability to receive and implement feedback
Ability to work creatively, make and follow through on a work plan
Dedication to social and economic justice and worker rights
Requirements:
Reliable and insured vehicle/auto
Valid driver's license
Reliable cell phone and plan
High School diploma or equivalent
Salary and Benefits:
$50,000 – $60,000 annual salary. Paid leave including vacation, personal and sick time, and health benefits.
How to Apply:
Please submit a cover letter describing why you want to work for MCEA, a résumé and 3 references including contact information and relationship to: info@mcea.org, with subject line: MCEA Organizer.
MCEA is an equal opportunity employer and encourages all qualified applicants to apply. The organization strives to eradicate all forms of oppression and achieve equity for all. Equity, diversity, and inclusion are essential organizational goals which are incorporated into the hiring.
WHEN APPLYING: Be sure to indicate that you saw this information at UNIONJOBS.COM.