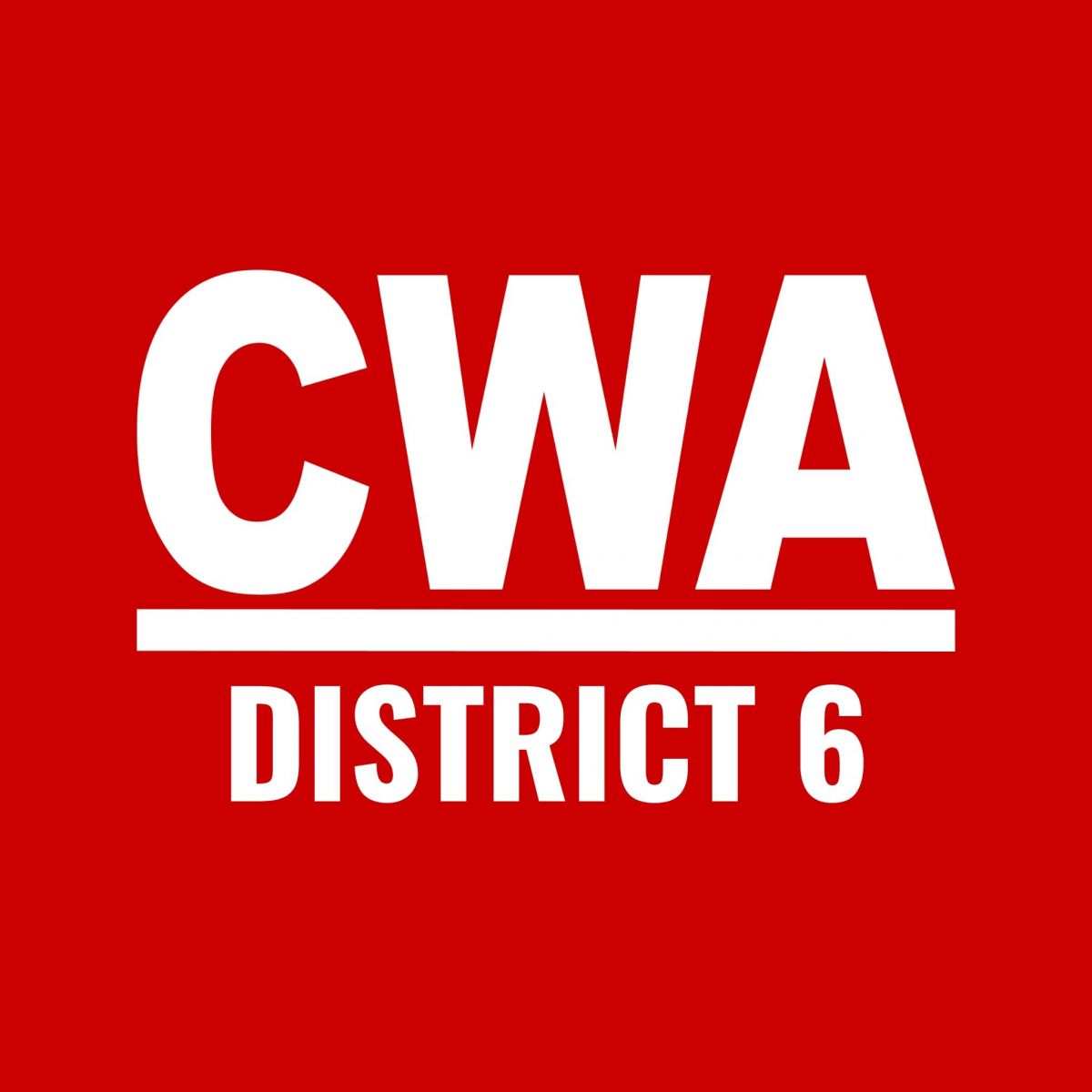 Communications Workers of America
District 6

Labor Attorney
Based in Austin, TX
The Communications Workers of America District 6 (Texas, Oklahoma, Arkansas, Missouri, and Kansas), seeks Labor Attorney, to provide legal counsel and representation to the telecommunications labor union and its members. This position involves ensuring compliance with labor laws, advocating for workers' rights, and contributing to the overall mission of the union. The attorney's primary responsibility is to support union members by offering legal expertise, representation in labor-related matters, and assisting in some aspects of the union negotiations and disputes.
Responsibilities:
Legal Advisory: Provide expert legal counsel on labor law matters, including collective bargaining agreements, worker's rights, workplace safety, wage negotiations, and other relevant legal issues.
Contract Negotiations: Assist in the negotiation and drafting of collective bargaining agreements, employment contracts, and other legal documents affecting union members.
Dispute Resolution: Represent union members in grievances, arbitration, mediation, and legal proceedings related to labor disputes, ensuring members' rights are protected.
Compliance: Ensure adherence to labor laws, regulations, and industry standards, and advise the union on necessary adjustments to remain compliant.
Advocacy: Advocate for workers' rights and interests, both within and outside the organization, by participating in hearings, lobbying efforts, and legal campaigns.
Training and Education: Provide legal training and workshops for union members to increase their understanding of labor laws, their rights, and the legal implications of various employment matters.
Collaborative Efforts: Collaborate with union leadership, organizers, and other legal professionals to strategize, plan, and implement initiatives that advance the union's goals.
Research: Conduct legal research on emerging labor law issues, industry trends, and legal precedents to support the union's decision-making processes.
Member Support: Offer legal guidance and support to union members facing workplace challenges or disputes, ensuring their rights are upheld.
Communication: Effectively communicate legal concepts to union members, leadership, and external stakeholders, translating complex legal terminology into understandable language.
Qualifications:
Juris Doctor (J.D.) degree from an accredited law school.
Admission to the state bar and relevant licensure to practice law.
Demonstrated experience in labor and employment law, preferably within the telecommunications industry or related fields.
Strong understanding of federal and state labor laws, collective bargaining, and union organizing principles.
Excellent communication, negotiation, and advocacy skills.
Ability to work collaboratively in a team-oriented environment.
Attention to detail, critical thinking, and problem-solving abilities.
Experience representing clients in labor disputes, arbitrations, and other legal proceedings.
Commitment to the principles of workers' rights and social justice.
Knowledge of relevant legal software and research tools.
The CWA's Labor Attorney is a critical asset in ensuring the legal well-being of the union and its members. This role requires a passion for advocating for workers' rights, a deep understanding of labor law, and the ability to effectively navigate complex legal matters within the CWA's dynamic and diverse union.
Salary based on experience.
To Apply:
If you feel you have the background and experience to qualify for this position and wish to apply for it, outline your qualifications and submit a letter of interest online HERE!
CWA is an equal opportunity employer, and, as such, does not discriminate an employee or applicant on the basis of race, creed, color, age, sex, national origin, marital status, sexual orientation, gender identity, religious affiliation, disability, or any other classification protected from discrimination under applicable law.
WHEN APPLYING: Be sure to indicate that you saw this information at UNIONJOBS.COM.