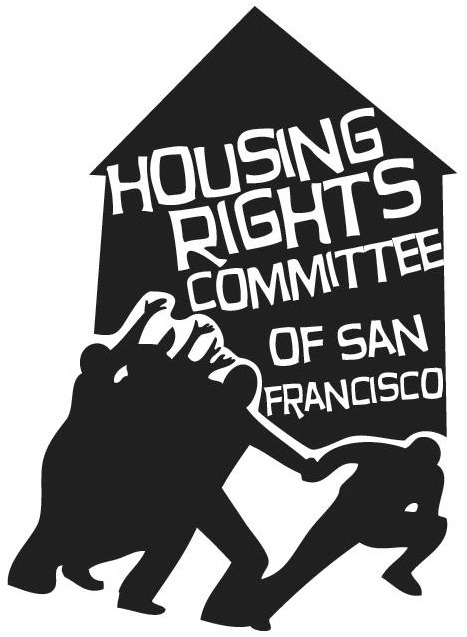 HRCSF
Housing Rights Committee of San Francisco
1663 Mission Street, Suite 504, San Francisco, CA 94103
www.hrcsf.org | 415-703-8634

Lead Organizer
Based in San Francisco, CA
Are you passionate about HOUSING JUSTICE?
Do you want to join a diverse, multilingual tenant organization fighting for TENANT POWER?
Job Description: Lead Organizer
Housing Rights Committee of San Francisco (HRCSF) is a tenants' rights non-profit serving tenants citywide since 1979, offering free counseling and organizing support for San Francisco tenants in all types of housing, including rent-control, public housing and Section 8. Our purpose is to strengthen tenants' rights, improve living conditions for renters, and preserve and expand affordable housing opportunities. Through our counseling program, we support more than 5,000 tenants a year, and our organizing program has helped build tenant associations across the city.
HRCSF is seeking to hire a Lead Organizer for our Corporate Landlord campaigns in the private rental market.
Position Summary:
The Lead Organizer will oversee HRCSF's organizing work with tenants living under corporate landlords in SF's private rental market. This work will include supervision of two staff Organizers, development of new and existing tenant associations, and direction of HRCSF's strategies to hold corporate landlords accountable and build tenant power in buildings across the city.
The Lead Organizer will also play a key role in HRCSF's Organizing Department by modeling effective organizing skills for fellow organizers, providing leadership in organizational decisions, and representing HRCSF in the wider tenant movement. We estimate that candidates will have about 3 years of relevant experience, but our review of candidates for this role will focus on whether they can fill the needs of the position, not years of experience.
The Lead Organizer will report to the Organizing Director.
Key Responsibilities:
Lead successful campaigns with tenants to hold corporate landlords accountable.
Guide a team of at least two Organizers in their daily fieldwork with tenants, including preparation for outreach, charting tenants' progress in their campaigns, and debriefing organizers' conversations with tenants.
Build tenant associations in apartment buildings throughout the city, oftentimes with renters across multiple buildings and neighborhoods across San Francisco.
Represent HRCSF in movement spaces with local, state, and national partners.
Work with HRCSF's Communications Coordinator on media strategies to support campaigns.
Work with fellow organizers on internal training in effective organizing skills.
Work with various City agencies, including the Rent Board, Department of Building Inspection, and Department of Public Health.
Help run legislative campaigns that support the goals of tenant associations.
Qualifications: The ideal candidate will have:
Bilingual fluency in English and Spanish.
A strong understanding of base-building, campaign development, popular education, and tenant organizing as strategies for change and the importance of centering the voice and leadership of tenants.
Demonstrated ability to build relationships of trust and mutual respect that move people into action.
Demonstrated experience in the California tenant movement and/or other social movements (such as Labor)
Ability to work independently, navigate obstacles, discern priorities, and meet competing deadlines.
Excellent written and verbal communication skills.
Familiarity with Google Suite, Canva, Zoom, and common CRM platforms.
Ability to work evenings on a regular basis and some weekends.
A valid driver's license.
This position is a salaried exempt position with a current salary of $64,000. Benefits include medical - including chiropractic and acupuncture - dental, and vision and a generous accrual of paid vacations and sick time. This position is full-time (40 hours per week). HRCSF fosters a sustainable work environment centered on self and collective care.
This position is included in a collective bargaining unit represented by Office & Professional Employees International Union, Local 29. Specific employment terms are subject to a Collective Bargaining Agreement (CBA).
To Apply:
Please send your résumé and cover letter to resume@hrcsf.org, with ATTN: Organizing Director - Lead Organizer in the subject line.
HRCSF is an equal opportunity employer: People of color, women, immigrants, LGBTQI2S, and people with disabilities are encouraged to apply. Diverse viewpoints are vital to our organization's mission and culture.
WHEN APPLYING: Be sure to indicate that you saw this information at UNIONJOBS.COM.