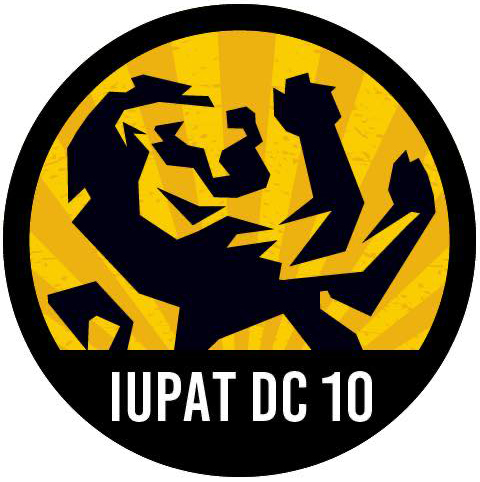 International Union of Painters and Allied Trades
District Council 10

Community Outreach Organizer
Based in Houston, TX
District Council 10 International Union of Painters and Allied Trades will be interviewing for a Community Outreach Organizer. This person will work in the Organizing Department with a focus on community outreach.
SUMMARY
The International Union of Painters and Allied Trades Community Outreach Organizer is responsible for educating, mobilizing, and cultivating relationships with community leaders in support of our strategic campaigns. The Community Outreach Organizer role will focus on community organizing and outreach to further the goals of our Union by building relationships with key partners, educating our current members and future members, and mobilizing our allies in support of our mission of building power for working people.
QUALIFICATIONS
Demonstrates commitment to union organizing, anti-oppression, or social movement unionism, with 2-3 years' experience in relevant fields;
Strong preference for individuals with previous experience in labor, community, student, and/or social movement organizations or campaigns;
Strong preference for individuals who are familiar with the political landscape of Houston, TX
Strong coalition-building and facilitation skills across a diverse set of organizations and constituents;
An ability to manage multiple tasks and projects simultaneously and meet established deadlines;
Willingness to respond promptly to e-mails, phone calls, and other forms of communication.
Bilingual in Spanish, preferred
SKILLS
Be self-motivated yet able to take direction and work in team settings.
Outstanding communication and people skills.
Maintain excellent verbal and written communication.
The ability to lead an initiative and campaigns around Infrastructure funding and workforce development.
The ability to intersect Labor and Community relationships.
The ability to learn how to utilize funding and opportunities from the Bipartisan Infrastructure Law and the Inflation Reduction Act.
The ability to interact with workers on construction projects.
The ability to connect and network with communities of interest including school administrators, owners, end users, developers, general contractors, workers, and any other stakeholders relevant to the campaigns being performed.
The ability to plan events, forums, rallies, and meetings to bring together stakeholders and/or like-minded individuals.
RESPONSIBILITIES
Maintaining updated reports.
Altering schedule to get desired outcomes (may include some nights and
weekends).
Traveling as necessary, including Louisiana and Oklahoma.
Attend check-ins, staff meetings and departmental debriefs on a regular basis as required by the Director of Organizing.
Track meetings with clear notes for future follow-up.
ORGANIZING DEPARTMENTAL REQUIREMENTS
Supports the IUPAT Strategic City Initiative by learning about common issues faced by construction workers such as wage theft, misclassification, harassment, discrimination, etc. and communicates their effects to community allies and stakeholders.
Willing to learn about workers' rights with regard to the National Labor Relations Act and communicate them with community allies and stakeholders.
Builds and maintains community partnerships and coalitions around shared Labor/Community Priorities
Becomes familiar with the process of forming a Union and Collective Bargaining and promotes worker organizing efforts within the community.
Participates in Jobsite Actions, Leafleting, Bannering, and Picketing as assigned by the Director of Organizing.
Participates in actions and events in support of community allies as assigned by the Director of Organizing.
Engages in one-on-one communication with workers by participating in house visits.
Builds support for DC 10 worker organizing initiatives within the community.
HOURS
Full-Time Equivalent (40 hours/week), some nights, weekends, and travel required.
LOCATION
Houston, Texas
COMPENSATION
Full benefits – healthcare, dental, vision, pension.
HOW TO APPLY
Please send a résumé with relevant experience, work history, accomplishments and references along with a cover letter to: rixi.castillo@dc10iupat.org.
Deadline for applications is December 30, 2023.
International Union of Painters and Allied Trades provides equal employment opportunities (EEO) to all employees and applicants for employment without regard to race, color, religion, sex, sexual orientation, gender identity, age, disability, veteran status, marital status or status with regard to public assistance.
WHEN APPLYING: Be sure to indicate that you saw this information at UNIONJOBS.COM.