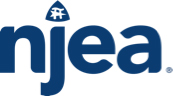 NJEA
New Jersey Education Association

Manager of Human & Civil Rights, Equity & Governance
Based in Trenton, NJ
NJEA announces a vacancy for a Manager of Human & Civil Rights, Equity & Governance.
NEW JERSEY EDUCATION ASSOCIATION
180 West State Street
PO Box1211
Trenton NJ 08607-1211
(609) 599-4561
https://www.njea.org/jobs-njea/
COVID-19 Considerations: NJEA has developed a detailed set of safety protocols in connection with the return to in-person employment, including that all new hires must be fully COVID-19 vaccinated or willing to be fully COVID-19 vaccinated including up-to-date with boosters prior to the start of employment.
GENERAL RESPONSIBILITIES
Under the direction of the Executive Director, the Manager of Human & Civil Rights, Equity and Governance supervise the staff assigned to the Office. Develops goals to further NJEA's racial, social and economic justice initiatives as well as oversee the coordination of NJEA internal governance responsibilities.
ESSENTIAL FUNCTIONS:
Duties include the following as well as others that may be assigned:
Management – Directs and supervises professional and associate staff assigned to Office of Human & Civil Rights, Equity and Governance. Development, including recruitment, screening, recommendation for hiring, mentoring, counseling, periodic evaluation, resolution of grievances, and such other duties as may be appropriate to successful personnel management.
Budget – Prepares, monitors, and authorizes division expenditures in line with overall Association budget and financial policies.
Human & Civil Rights and Equity - Develop and implement programs designed to carry out NJEA's social, racial and economic justice initiatives. In conjunction with other directors and managers, coordinate NJEA efforts and initiatives in these areas.
Governance - Provide guidance to the officers, Executive Director, and staff concerning all aspects of NJEA governance as well as coordinate all necessary tasks to conduct governance meetings. Oversee the administration of NJEA elections. Manage the NJEA Affiliation processes and procedures. Manage the relationship between NJEA and NEA related to governance matters including, but not limited to the NEA Board of Directors and the NEA Representative Assembly.
Coordination – Work with division directors and managers to coordinate activities and programs with various Association efforts that carry out NJEA programs and initiatives.
General Assistance – Aids, as requested, with other activities of the Association or with general assignments common to all Association division directors and staff members.
DUTIES
Support and expand NJEA's engagement efforts around organizational equity and specific constituencies.
Support and expand efforts to further NJEA's racial, social and economic justice state-wide initiatives.
Develop and oversee training of members in best practices in organizing, racial equity, social justice, and professional practice.
Coordinate all necessary tasks related to conducting NJEA state-wide governance meetings.
Coordinate the creation and publication of official agendas and minutes of the Executive Committee and Delegate assembly.
Coordinate the maintenance of the official resolutions and policies of the NJEA.
Coordinate necessary tasks to carry out proper procedures in electing persons to all county and statewide NJEA offices and to NEA positions elected by NJEA.
Responsible to oversee NJEA's election, planning and coordination of the annual NEA RA delegation.
Prepare, monitor, and authorize Office expenditures in line with overall Association budget and financial policies. Process and maintain appropriate financial records.
Work with NJEA committees and staff contacts as appropriate. Serve as staff contact for assigned NJEA committees.
Attend meetings of the NJEA Delegate Assembly, Property and Personnel Committee, Executive Committee, UniServ Committee, and other NJEA groups, as necessary.
Help develop, promote, and support NJEA's policies and programs.
Assist with the coordination and integration of NJEA programs with other division staff members and the NJEA officers.
Establish and maintain positive relationships with NJEA affiliate leaders and members.
Develop, conduct, and participate in staff meetings and workshops as appropriate.
Perform such other duties as may be assigned from time to time.
QUALIFICATION REQUIREMENTS:
A candidate should possess a high degree of intelligence and imagination. A candidate should show considerable leadership ability in training groups and motivating others. A candidate should possess very strong diplomatic skills and be able to work with details. A familiarity with standard procedures in personnel management and labor relations, including arbitration, is essential. To perform this job successfully, an individual must be able to perform each essential duty satisfactorily. The requirements listed below are representative of the knowledge, skill and/or ability required.
A candidate should demonstrate leadership ability in training groups, motivating others, managing staff, and coordinating campaigns; be familiar with standard procedures in budgeting, financial management, personnel management, and collective bargaining; demonstrate considerable knowledge of the legal structure, organization, and operation of public schools and colleges; and possess the ability and personality to supervise and coordinate the activities of the office of Human & Civil Rights, Equity and Governance and other NJEA personnel.
The position requires initiative, self-motivation, and administrative competence. Ability to speak and write with professional skill and authority is essential. The individual must possess sufficient physical and emotional stamina to spend long hours - nights and weekends, as necessary -- helping to resolve controversial situations.
Applicants must have experience in public education or other organizational activities. Bachelor's/master's degree(s) desirable.
APPLY:
The deadline to send letter of interest and résumé via email at careers@njea.org is Tuesday, September 26, 2023.
Applicants must include the job title of the position in the subject line.
NJEA is an Equal Opportunity Employer and Prohibits Discrimination and Harassment of any kind. All aspects of employment decisions including but not limited to the application process, the decision to hire, promote, discipline or discharge without regards to race, creed, color, national origin, ancestry, age, marital status, civil union status, domestic partnership status, affectional or sexual orientation, genetic information, pregnancy or breastfeeding, sex, gender identity or expression, disability or atypical hereditary cellular or blood trait of any individual, or because of the liability for service in the Armed Forces of the United States or the nationality of any individual.
WHEN APPLYING: Be sure to indicate that you saw this information at UNIONJOBS.COM.