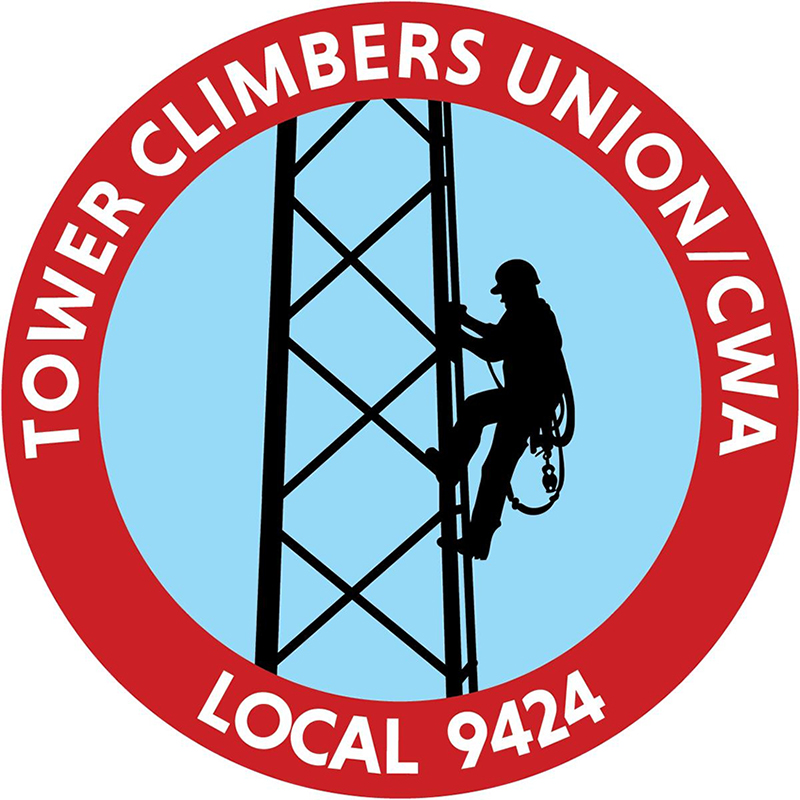 Tower Climbers Union
Communications Workers of America

Campaign Communications Coordinator
Tower Climbers Union
Based in Washington, DC



(Hybrid)
The Communications Workers of America (CWA) is hiring a Campaign Communications Coordinator to support workers who are organizing to improve their working conditions in the wireless telecommunications industry with CWA Local 9424, the Tower Climbers Union/CWA. In this position you will have the opportunity to be creative and provide direct support to workers organizing for a better future.
You'll join our team of committed labor activists at one of the country's most progressive labor unions and engage directly with workers, helping them use internal and external communications strategies to mobilize and build power.
You should be a strong writer who is great at moving people to action. You should know how to make engaging social media content and stay up-to-date on trends and changes affecting social media platforms.
The salary range is $54,622.77 – $91,037.95. The position is union-represented and based in our Washington DC Headquarters with an option for remote work.
On the application you will be asked to answer the following questions:
Why are you interested in working in the labor movement?
What prior experience do you have, if any, working with the labor movement, advocacy groups, political campaigns or community organizing?
SUMMARY OF DUTIES
The Campaign Communications Coordinator provides comprehensive communications support for the Tower Climbers Union/CWA organizing campaign.
Responsibilities May Include:
Drafting and editing email blasts, website content, SMS and Peer-to-Peer text messaging, and other communications to workers and allies such as letters, flyers, and mailers.
Identifying opportunities for earned media, preparing workers for interviews, maintaining relationships with reporters, and drafting, editing and managing the approval process for press releases and public statements.
Developing and designing content for reaching workers and allies on social media, including through paid advertising.
Maintaining lists in our eCRM, mobile messaging, and other platforms.
QUALIFICATIONS
Must have:
A strong commitment to the labor movement.
Bachelor's degree or equivalent relevant experience.
Attention to detail and ability to exercise discretion.
Ability to write quickly and clearly.
Ability to prepare digital images for online use.
Proficiency with spreadsheet use (such as Microsoft Excel or Google Sheets), and using Google Drive.
Experience with graphic design tools (such as Adobe Creative Suite or Canva).
The ideal candidate would have a mix of the following skills and experience. Even if you only have a few of these, you should definitely apply as long as you're willing to learn new things:
Experience working at a labor union or organizing at your workplace
Experiencing pitching news stories to reporters
Experience managing a Facebook group
Experience creating social media materials
Experience with peer-to-peer texting
Experience creating and running online ads
Skilled at writing and sending mass text and email blasts
Experience with online survey tools
Experience with an eCRM platform
Experience managing organizational social media accounts
To Apply:
If you feel you have the background and experience to qualify for this position, submit your application on CWA Careers. No phone calls please.
CWA is an equal opportunity employer, and, as such, does not discriminate an employee or applicant on the basis of race, creed, color, age, sex, national origin, marital status, sexual orientation, gender identity, religious affiliation, disability, or any other classification protected from discrimination under applicable law.
WHEN APPLYING: Be sure to indicate that you saw this information at UNIONJOBS.COM.