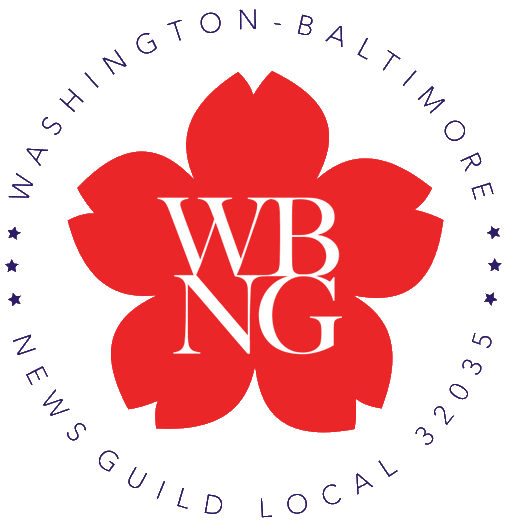 Washington-Baltimore News Guild
TNG-CWA Local 32035

Staff Attorney
Based in Washington, DC
The Washington-Baltimore News Guild (WBNG) is the union for more than 2,500 news, information, nonprofit and labor-organization workers in the mid-Atlantic and beyond. We are one of the largest locals of The NewsGuild International Union (TNG) -- the largest union of communications employees in North America -- and one of the sectors of the Communications Workers of America. Our units include The Washington Post, Bloomberg, the Southern Poverty Law Center, the area local union staff of the SEIU, and many, many others. We represent the employees of Jeff Bezos and the AFL-CIO.
We are seeking an experienced labor lawyer to serve as our first in-house General Counsel. Our Local, with a diverse group of more than 60 units, is a litigious one, with multiple disputes in arbitration, before the National Labor Relations Board, and in federal courts. On any given day, our General Counsel might assist a unit with contract bargaining, file a ULP or a lawsuit, defend the union against a DFR charge, negotiate a severance agreement, file an amicus brief, appear before an adjudicatory body, help elected union officials run a free and fair election, advise a shop that is just starting to organize, or guide union reps targeting a sector or shop that has not yet organized, Indeed, our ideal lawyer has an organizing mindset and has demonstrated commitment to the labor movement -- but also knows the National Labor Relations Act, the Labor-Management Reporting and Disclosure Act, the Fair Labor Standards Act, and has general familiarity with nearby state labor laws.
Qualified applicants should be graduates of an ABA-accredited law school licensed to practice in the District of Columbia. Experience working at or litigating before the National Labor Relations Board is strongly preferred. Experience with arbitration is also highly valued. Three or more years of post-law school experience working for labor unions or on behalf of labor unions is also a pre-requisite. Writing and oral advocacy skills are essential as is congeniality. Our staff is small and most work together closely.
Salary minimum is $115,000 and commensurate with experience. Remote work is possible, but candidates in the D.C. region are preferred. Competitive salary and benefits offered.
To Apply:
Send résumés to: Cet Parks, WBNG Executive Director at cparks@wbng.org
Washington-Baltimore Newspaper Guild
1225 Eye Street, NW, #300
Washington, DC 20005
WHEN APPLYING: Be sure to indicate that you saw this information at UNIONJOBS.COM.