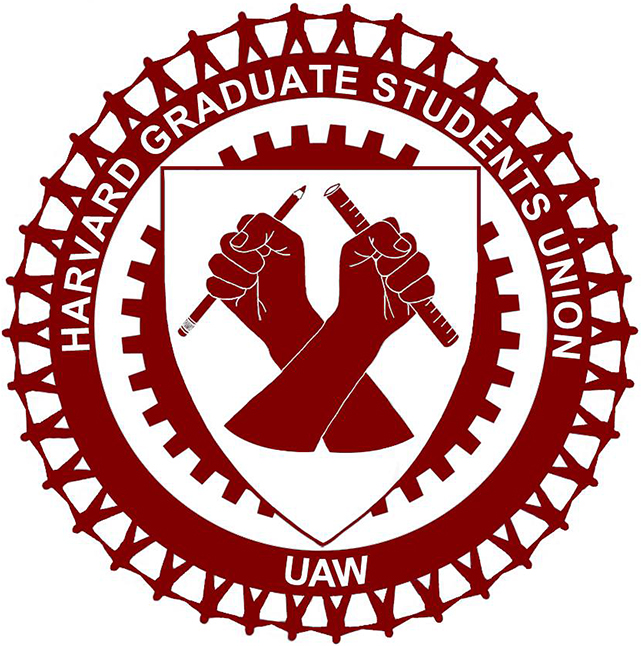 Harvard Graduate Student Union
UAW Local 5118

Staff Organizer
Based in Cambridge, MA
HGSU-UAW Local 5118 is a union of over 5,000 graduate and undergraduate student workers at Harvard University in Cambridge, Massachusetts. HGSU is currently seeking candidates to fill the full-time role of Staff Organizer.
The Staff Organizer will focus on direct organizing in coordination with stewards and workers in different departments across Harvard University. They will support the work of our issue committees and working groups, help engage new members, and enforce our contract. They will work with union members to plan and execute union-wide organizing campaigns.
The Staff Organizer may be asked to take on additional duties according to the needs of the Local as determined by the Executive Board, the stewards, department leaders, or specific planned actions.
Women, queer people, and people of color are strongly encouraged to apply.
Responsibilities:
Identify, recruit, and develop workers to participate in union organizing;
Coordinate membership card signing drives;
Perform educational outreach to union members about union membership, benefits, etc.;
Hold regular meetings with organizing staff, stewards, and department leaders;
Attend regular union-wide General Membership Meetings;
Provide logistical support for rank-and-file committees and working groups in the local.
Required Qualifications:
Previous experience in labor, political, or community organizing;
Commitment to building a democratic labor union;
Strong written and verbal communication skills;
Willingness to regularly facilitate meetings, initiate one-on-one conversations, and/or send digital communications to workers;
Computer literacy, with skills including one or more of: basic graphic design, spreadsheet/database management, website design/administration, social media outreach;
Ability to organize with workers from a variety of backgrounds and experiences.
Optional Qualifications:
Demonstrated skill as a labor, political, or community organizer;
Familiarity with the principles of union organizing;
Proficiency in a language other than English (dozens of first languages are spoken in HGSU's bargaining unit).
Compensation/Benefits:
$50,000 – $55,000/year salary, subject to approval by union membership and dependent upon experience;
Healthcare, Dental, and Vision benefits provided for employees who are not also a student at Harvard University;
Paid vacation.
Schedule:
Hybrid schedule. Office space is available for the completion of desk-oriented tasks, but presence there is not compulsory. Many tasks may be completed from home, while others require in-person presence;
Some tasks require traveling between several locations in Cambridge, Longwood, and Allston, MA (additional reimbursements for travel costs are provided beyond base pay);
Full-time employment of 40 hours per week;
Occasionally, tasks will require work at night or on weekends.
To Apply:
Send PDF copies of résumé and cover letter to: general@hgsu.org. Please clearly indicate in the subject line that you are applying for the Staff Organizer position.
WHEN APPLYING: Be sure to indicate that you saw this information at UNIONJOBS.COM.