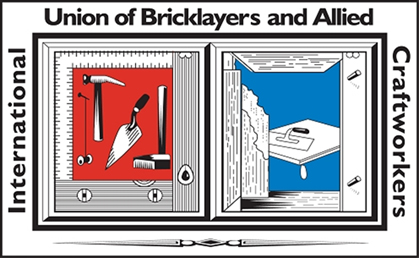 International Union of Bricklayers and Allied Craftworkers

Intermediate Coordinator of Documents
Bricklayers & Trowel Trades International Pension Fund
Based in Washington, DC
Are you interested in working for an organization that believes in fair wages, exceptional benefits, safe working conditions and promotes great team spirit? If so, we'd love for you to consider joining our team! Bricklayers & Trowel Trades International Pension Fund (IPF) is currently hiring in the Washington, DC area for the position of Intermediate Coordinator of Documents!
The IPF was founded in 1972 and is a defined benefit plan covering 92% of members of the International Union of Bricklayers and Allied Craftworkers (BAC) throughout the U.S.; ensure the retirement security of more than 26,00 U.S. pensioners and beneficiaries. The IPF also provides benefits to over 900 pension and beneficiaries under the IPF-Canada Plan.
The Fund also offers the BAC Save Retirement Savings Plan which offers supplemental security for members consisting of both an Annuity and 401K Plan. Both the BAC Save Annuity and 401(k) Plans have proven track records of assisting members bridging gaps in their finances and improving living standards. Building upon its core mission of ensuring a secure, dignified retirement for skilled Union masonry craftworkers, the IPF strives to deploy the latest technology to administer it's Plans and adheres to solid investment practices to protect Fund assets. Our participants are the most highly skilled trowel trades craftworkers across the United States and Canada including bricklayers, stone and marble masons, cement masons, plasterers, tile setters, terrazzo and mosaic workers, and pointers/cleaners/caulkers.
The Position:
IPF is seeking a full cycle Intermediate Coordinator of Documents to handle all application inquiries via various submission platforms (email, fax, etc.). This team member will enter all received pension applications via an internal system and send out letters to qualifying pensioners regarding further documents if needed. The Intermediate Coordinator of Documents is responsible for actively updating data into internal systems, sending out applications and other general correspondence to participants via mail or email systems, prepare applicants files for Administrative Committee meetings. The Premium Coordinator of Benefits will also work closely with the Benefits Examiner to assist on researching the applicant process.
Duties and Responsibilities:
Monitors incoming IPF application group email, facsimile, and U.S. Mail for applications and other documents to be distributed to IPF Staff.
Scan and maintain IPF, IPF-Canada applications and documents received via U.S. Mail or electronically on the IPF shared network folder.
Enters received pension applications via data entry into the Pension Application System (PAS) and send out letters of receipt and/or needed items, letters for further documentation required to process the application.
Accurately corresponds in writing and verbally to participants regarding the receipt of such applications and any additional documentation.
Accurately update data in Revenue Accounting System (RAS) with information from applications.
Send out applications and other general correspondence to participants via U.S Mail or electronically.
Prepare file folders for the Administrative Committee meetings
Assist with phone calls, answering general questions or directing calls to the appropriate person or department.
Research and retrieve designations or correspondence via our electronic document storage database, microfilm, or fiche machine.
Perform other duties as deemed necessary by the Team Leader(s) and other Executives.
Skills & Other Requirements:
Strong organizational skills and the ability to meet deadlines
Prior experience working a high-volume data entry environment
Excellent skills using Adobe Acrobat, Microsoft Office Products (outlook, word, excel, and Office 365)
Must have the ability to communicate effectively, orally, and in writing
Bilingual (Spanish / English) Preferred but not limited to
Benefits: Comprehensive benefits package, includes but is not limited to:
100% Employer Paid Dental insurance
100% Employer Paid Health insurance
100% Employer Paid Vision insurance
100% Employer Paid Metro Subsidy
401(k) Plan
Retirement Plan
Robust Vacation, Sick and Holiday Leave
Schedule: Monday to Friday
Application Process: To apply to this exceptional and rewarding opportunity, please submit applications/bids to Human Resources attention:
Human Resources Manager
apply@bacweb.org
Email Subject Line: IPF Intermediate Coordinator of Documents
BAC is an Equal Employment Opportunity employer. People of color, people with disabilities, LGBTIQ people, veterans and women are all especially encouraged to apply. We take pride in our pluralistic community and continue to seek excellence through diversity and inclusion.
WHEN APPLYING: Be sure to indicate that you saw this information at UNIONJOBS.COM.