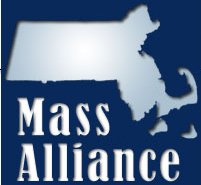 Mass Alliance

Executive Director
For covering Massachusetts
Mass Alliance is a coalition of 28 progressive political and advocacy organizations that work together to build a more progressive Commonwealth. We build infrastructure and develop leadership in the progressive community. We build power around the progressive agenda in the State House by making a difference in state legislative elections and organizing our legislative allies to promote and pass progressive public policy.
We are searching for a talented and dedicated leader to serve as Executive Director. The Executive Director will lead all aspects of Mass Alliance's work. They will have primary responsibility for organizing the coalition, raising and managing the budget, supervising staff, and playing a leading role in the organization's political work.
Responsibilities
Coalition Management and Operations
Lead monthly coalition board meetings and working groups between meetings
Consult with member organizations on their political and advocacy programs
Supervise and support two staff members
Leadership Development
Spearhead development of robust and innovative training programs for activists, advocates, candidates, and campaign leaders
Recruit diverse constituencies to be part of the leadership development pipeline
Support collaborative efforts in the broader progressive community to increase the number of women, people of color, LGBTQIA+ folks, labor members, and community organizers running for and serving in public office.
Political Organizing
Direct the candidate evaluation, interview, and endorsement process for state legislative and municipal campaigns
Serve as expert resource to organizational members on state legislative districts, voting trends, issues, and candidates
Consult with targeted legislative and municipal campaigns on strategy, message, field, fundraising, and media
Fundraising and Development
Develop fundraising plan, including events, grants, and major donors, to meet and grow budget needs
Outreach and Communications
Serve as spokesperson for the organization in media and public forums
Develop positive relationships with broadly allied organizations
Requirements
Commitment to progressive values, coalition building, diversity, and the democratic process
Demonstrated ability to foster and lead a diverse, equitable, and inclusive environment
At least 5 years of experience in political, issue, or legislative campaigns
Demonstrated experience in different aspects of political campaigns (field, messaging, targeting, fundraising, etc)
Demonstrated ability to raise funds
Demonstrated ability to manage staff and budgets
Experience working with diverse groups and building consensus
Excellent written and verbal communications
Strong computer skills
Ability to drive throughout Massachusetts (mileage reimbursed at $.50 per mile)
Ability to work long and/or irregular hours, including nights and weekends
Salary and Benefits
$75,000 – $100,000, commensurate with experience. Excellent benefits including full health care, IRA, and four weeks paid vacation per year.
To Apply
Our application consists of four short answer questions in addition to a résumé and cover letter. Please submit these through the Google Form found HERE.
If you need to request accommodations or have any questions, please send an email to: jobs@massalliance.org. We will accept applications on a rolling basis, with preference given to candidates who apply by May 20.
Mass Alliance strives to reflect the diversity in the communities we serve. Candidates of color and LGBTQIA+ candidates strongly encouraged to apply.
WHEN APPLYING: Be sure to indicate that you saw this information at UNIONJOBS.COM.