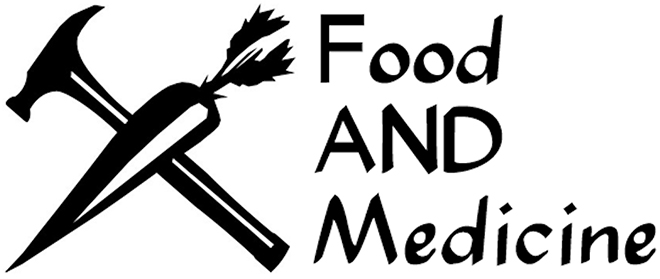 Food AND Medicine
(members National Organization of Legal Services Workers NOLSW, UAW 2320)

Agriculture Community Organizer
Based in Brewer, ME
Founded in 2002, Food AND Medicine is a progressive grassroots community organization working for food justice, racial justice, worker rights, affordable public transportation, civic engagement and political education, especially around issues affecting worker rights and the root causes of poverty. Our work and name is based on the belief that no one should have to choose between food, medicine and other basic necessities. We work closely with local labor unions, including the Eastern Maine Labor Council, as well as partner organizations, agencies and faith-based entities.
We are seeking to add an experienced and versatile full-time Agriculture Community Organizer to our expanding team to work on a number of programs including our collective gardens network, which currently totals over 25 gardens. The ideal candidate will be based in, or willing to relocate to, Brewer, Maine.
Key responsibilities include:
Run a robust organizing program at our collective/community gardens, to identify and develop leaders and build organizational structures to run the gardens and develop food justice programs. The work will include knocking doors, one-on-one outreach, surveys, events and meetings to involve community members in the gardens and related programs.
Identify and empower leaders among members and volunteers to attend events, share their story, reach out to allies, speak to the media, attend committee meetings, volunteer, and otherwise become more involved in the organization.
Facilitate members' consciousness of and foster analysis of obstacles to low-income communities' access to basic necessities in relation to broader social issues and systemic inequality.
Contribute to fundraising activities including grant writing, phone banking, canvassing, database updating, membership campaign and the like.
Contribute to organization-wide annual events such as Legislative Breakfast, Labor Day and Solidarity Harvest.
Contribute to our electoral and civic engagement programs.
The ideal candidate will have:
Minimum two years experience in grassroots or union organizing strongly preferred.
Three years' relevant experience in staff supervision and/or volunteer management preferred. Demonstrated leadership and organizing skills at work, on campus, or in the community, with experience as a union or community organizer preferred.
Comfort with making phone calls, canvassing, surveying or encouraging people to become involved, complete surveys or sign petitions.
Experience with or interest in gardening, farming or managing a greenhouse is a strong plus, but not required.
Experience or familiarity with politics and the electoral and legislative process, especially as it relates to issues affecting low-income people and workers.
Highly self-motivated, self-sufficient, and self-directed, yet comfortable taking direction and working as part of a team. The ability to prioritize and manage multiple tasks and to complete assigned projects under deadlines is critical.
A commitment to FAM's mission, values and approach, which focuses on grassroots organizing, leadership development, and social and economic justice in Maine. The capacity to work with diverse communities and to develop and maintain collaborative relationships.
Strong writing skills, and the ability to represent FAMs goals, objectives and outcomes for programs and projects, both verbally and in writing.
Preferred experience in non-profit fundraising and development including grant-writing, solicitation and event planning.
Physical requirements include ability to spend hours listening and talking; working via computer and telephone; driving frequently to meetings and events; light lifting of equipment and materials, potentially up to 50 pounds; occasional night and weekend work, long days and on rare occasion overnight travel.
A collaborative working spirit and desire to explore ideas, test assumptions, and find solutions as a team.
Reporting: The Community Organizer is an integral part of our growing team, and reports to the Executive Director.
Application Process:
Timeline: Search will continue until a suitable candidate is found. Applications will start to be reviewed immediately and the position will be hired as soon as an appropriate candidate is selected.
How To Apply:
Interested applicants should send ALL of the following: (1) cover letter, (2) résumé, (3) at least three references, and (4) a writing sample to fam@foodandmedicine.org. Inquiries can be directed to fam@foodandmedicine.org or (207) 989-5860.
FAM is committed to inclusion; women, LGBTQ+ individuals, people of color and people with lived experience in poverty or a working class background are particularly encouraged to apply.
Compensation/Benefits: Salary range is competitive for the region and depending on experience, with a range of $40-46K/year. Benefits include health insurance, dental and vision benefits all paid at 100% for full time employees; a retirement plan with match; and generous paid time off and holidays covered under a union collective bargaining agreement.
WHEN APPLYING: Be sure to indicate that you saw this information at UNIONJOBS.COM.