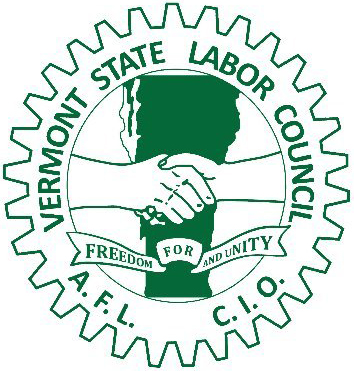 Vermont State Labor Council, AFL-CIO

On-Call Organizer
Based in Montpelier, VT
Job Title: On-Call Organizer
Reports to: Executive Director and Lead Local Organizer
Effective Date: 4/6/2023
Hours & Pay: Part-Time, As-Needed, $20/hr. or a monthly stipend of $500/month, depending on the assignment
Job Summary:
Successful candidates will be kept on a roster of On-Call Organizers, whom we may contact to give short-term assistance to various organizing campaigns. The On-Call Organizer works under the direct supervision of the Union Local leading the campaign with additional mentorship and training support from the Executive Director of the VT AFL-CIO. Campaigns may be internal or external organizing campaigns. You may do anything from writing phone banking scripts to canvassing to organizing new shops.
You will have the opportunity to work with a tight-knit team of officers and organizers and develop skills in relationship building, public speaking, strategic research, and campaign execution.
Responsibilities & Duties May Include:
Conduct broad and intensive outreach
Have effective one-on-one conversations with workers virtually and in person
Perform basic campaign research, including probing, list building, and worksite mapping
Identify, recruit, and develop leaders
Conduct individual and group meetings to move organizing campaigns forward
Educate, engage, and motivate workers to take action
Plan and implement actions and events to support organizing efforts
Willingness to learn the target workplace's work life, training, governance structures, terminology, and roles
Willingness to learn basic labor law, including unfair labor practices and pathways to union recognition
Other related duties as assigned
Required Skills/Abilities:
Previous experience in the Labor Movement is preferred but not required
Exceptional communication skills (verbal and writing)
Strong ability to connect and communicate with people of diverse backgrounds in pursuit of a common goal
Capability to think critically to manage conflict and adversarial situations
Ability to work independently and possess a strong work ethic
Ability to critically evaluate one's own performance and quickly incorporate feedback and direction from your direct reports
Must be able to prioritize multiple tasks in a fast-paced environment
Must have a valid driver's license
Must have continuous use of a reliable vehicle and automobile liability insurance
Flexible working outside normal business hours, ability to work in the evenings and weekends as needed
Proficiency with Google products such as Gmail and Google Drive (docs & sheets)
Proficiency with messaging applications, such as WhatsApp and Signal
Genuine interest in the work and the membership, as well as a desire to advance the Labor Movement and the Working Class more broadly
Develop one's own skills, acquire knowledge and proactively seek opportunities to learn
Effective and appropriate communication with potential members, organizers, staff, and board members
Education and Experience:
High school diploma or equivalent.
Some organizing experience, preferably in labor organizing
Some experience as a non-managerial worker, preferably a rank-and-file union member
Physical Requirements:
Prolonged periods of sitting in a car or at a desk and working on a computer.
Prolonged periods of standing and walking
Must be able to carry organizing supplies, such as flip charts, markers, boxes of literature, etc.
Application Process:
Interested candidates may email a résumé with references and a cover letter to Executive Director Liz Medina at: vslcaflcio@gmail.com.
The Vermont State Labor Council, AFL-CIO is committed to creating an organization representative of the diversity within the working class and capable of creating change. To that end, we are actively seeking applications from qualified candidates from groups currently underrepresented in our organization for this position. The Vermont State Labor Council, AFL-CIO is an equal opportunity employer.
WHEN APPLYING: Be sure to indicate that you saw this information at UNIONJOBS.COM.