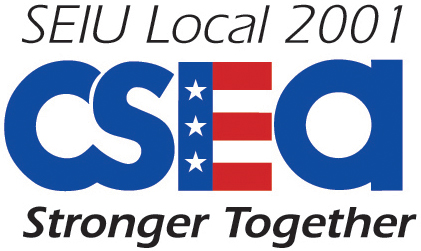 CSEA
Connecticut State Employees Association
SEIU Local 2001

Custodian, Maintenance, Production, Clerical (CMPC) position

Based in Hartford, CT
Now hiring for a position that includes 4 primary areas.
Responsibilities include but are not limited to:
Custodian
Responsibilities include daily upkeep of the building and grounds
Cleaning bathrooms, and kitchen areas, sweeping, mopping, dusting, vacuuming, washing windows, disinfection, and taking out the trash and recyclables.
Prepping the meeting rooms for meetings, setting up, making, and cleaning the coffee machine, and breaking down the rooms post meeting.
Responsible for securing the building nightly (locking windows, and doors and setting the alarm)
Stripping and waxing floors, and steam-cleaning carpets.
Maintenance
Maintaining the grounds, cutting the grass, weed trimming, leaf removal, and picking up trash.
Snowblowing walkways, side driveway, and shoveling steps. Spreading ice melt when need be.
Maintaining electrical and plumbing, (clear drain, clean sump pump, replace ballasts, lightbulbs, and switches).
Drywall, taping, and painting
Cleaning gutter several times a year
Repair cracks in the parking lot
Repair and maintain the roof and roof drains
Work with contractors such as HVAC, plumbers, electricians, MDC, fire suppression, and building security specialists
Pick up supplies at Home Depot, Grainger, etc.
Production
Work in a mailroom production environment. Process outgoing mail on a daily basis
Operate printing, bindery, and mailing machinery such as folders, stuffers, cutters, and addressing machines.
Manual bindery work such as collating, stapling, sorting, and stuffing
Must be able to drive/operate an 18' box truck (once a month).
Have the ability to lift 75-pound bags/boxes
Clerical
Familiar with Windows-based computers.
Database work such as input, extraction, updates, and reconciliation.
Manually organize and record-search of documents
Stuffing envelopes, and delivering mail to the post office.
The CMPC position requires one to be 'on-call' just in case an after-hour emergency arises (the position includes a monthly stipend). A valid CT driver's license and reliable transportation required.
Job Type: 35 hours per week, daytime hours, 8:30 - 4:30, Monday through Friday in an office in Hartford, CT.
Salary: $19.55 per hour
Benefits:
Dental Insurance
Health Insurance
Health Savings Account
Life Insurance
Paid Time Off
Retirement Plan
Vision Insurance
To Apply:
Send applications to: bconway@csea760.com. No phone calls.
WHEN APPLYING: Be sure to indicate that you saw this information at UNIONJOBS.COM.