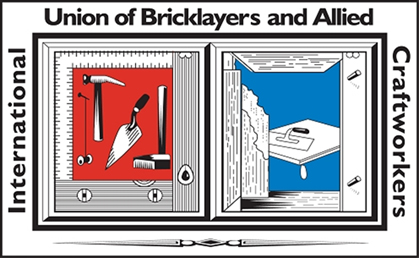 International Union of Bricklayers and Allied Craftworkers

Housing Specialist
Based in Washington, DC
The International Union of Bricklayers and Allied Craftworkers (BAC) is seeking a talented Housing Specialist to manage travel accommodations for BAC Executive Board members and staff when applicable. BAC, North America's longest-serving trade union, is dedicated to organizing masonry craftworkers throughout the United States and Canada for the purpose of improving the lives of our members, their families, and their communities.
Job Summary
The Housing Specialist is responsible for preparation of invitation lists for all meetings, ensure attendees profile's are up to date with room requirements, arrival dates, etc. This position is responsible for maintaining meetings calendar, producing reports regarding meeting attendees, assisting with travel accommodations, etc. This position reports to the Deputy Director.
Responsibilities include, but are not limited to:
Responsible for data entry for Meetings Databases, whether via online cloud services or on locally managed spreadsheets
Assist in preparation of attendee invitation lists for all meetings, working with FMU, CSU, and Executive Board.
Assist in the creation of events and the meetings via web-based application
Ensure attendees' profile, room requirements, arrival dates and departure dates are accurate
Responsible for entry of airline information, and/or reporting of airline information based on attendees' submissions
Responsible for booking attendees' flight itineraries when necessary
Responsible for assisting attendees with online transportation and hotel registration process when necessary
Assist with VIP registrations for speakers and guests whom BAC does not wish to have use the self-service registration process
Assist in preparation and distribution of rooming lists, and rooming list adjustments, to hotels.
Interface with colleagues and outside organizations regarding even requirements
Assist in supplying attendee and/or organizations with meeting notices, confirmation letters, and updated confirmation letters, via web-based or on-premises applications
Assist in maintain and distributing organizational meetings calendar
Process meeting and event related check requisitions. Working with Financial Management Unit to ensure invoices are coded to appropriate budget and paid in a timely manner
Responsible for producing reports regarding meeting attendee status, whether created from direct attendee registrations to Meetings Management Unit and/or other BAC Departments
Maintenance of Excel spreadsheets, whether created from direct attendee responses or from online attendee registrations, from the commencement of event registration through the conclusion of the event, including the accounting and accounts payable process
Assist with catering requests and orders for all BAC departments, including interacting with caterers and processing invoices post event
Assist with requests and orders for bus transportation and/or van transportation, whether at meetings or at ad hoc events throughout US and Canada
Maintain MMU electronic files on BAC Community Drive for access by MMU personnel and other departments
Maintain paper backup files of MMU events when necessary
Prepare tent cards and name badges for BAC and BAC related-organization meetings when necessary
Manage on-site registration desks (including occasionally supervising temporary employees) at BAC meetings and conventions
Perform duties as deemed necessary by the Director
Qualifications:
Must be proficient with MS Windows and MS Office Suite, especially Excel and Word and be able to type 50 to 60 wpm
Must be highly organized and detail oriented
Strong communication skills both verbally and written
Capable of working under tightly scheduled conditions
Capable of working well within a team environment
Occasional travel, for some events up to 10 consecutive days
Meeting planning, housing coordination and event management experience preferred
How to Apply
Please email résumés to: Apply@bacweb.org. Shortlisted candidates will be contacted. No calls please.
Compensation
The salary range for this position is $50,000 – $60,000 with excellent benefits, including health, dental, and vision coverage with no employee premiums, pension and a 401(k), as well as substantial vacation, holiday, and sick leave.
BAC is proud to be an Equal Opportunity Employer.
BAC CONSIDERS ALL APPLICANTS WITHOUT REGARD TO RACE; COLOR; SEX; AGE; SEXUAL ORIENTATION; GENDER IDENTITY OR EXPRESSION; RELIGION; NATIONAL ORIGIN; OUTWARD APPEARANCE; MATRICULATION STATUS; MARITAL, VETERAN, OR FAMILY STATUS OR RESPONSIBILITIES; THE PRESENCE OR RECORD OF A DISABILITY THAT SUBSTANTIALLY LIMITS A MAJOR LIFE ACTIVITY; POLITICAL AFFILIATION; CREDIT OR GENETIC INFORMATION; OR ANY OTHER STATUS PROTECTED BY FEDERAL OR STATE LAW.
WHEN APPLYING: Be sure to indicate that you saw this information at UNIONJOBS.COM.