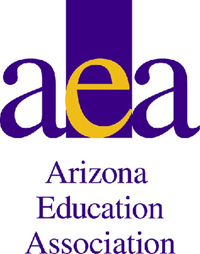 Arizona Education Association

Assistant Business Manager
Based in Phoenix, AZ
To Apply:
Contact:
Jessica Swanson
345 E. Palm Lane
Phoenix, AZ 85004
Or via email at jessica.swanson@arizonaea.org
Once a résumé is received, we may send an AEA Employment Application. The AEA Employment Application must be completed for consideration of employment.
Staff Relationship: Reports to and is supervised by the AEA Business Manager and Executive Director.
Duties:
Accounting -- Serves as the Controller
Ensures accuracy of all the accounting and financial records for the AEA general fund, Fund for Education, Education Improvement Defense Fund (EIDF), and Great Schools Now - including payables, receivables, payroll, tax reporting, bank deposits, and bank statements.
Maintains accurate files relating to all aspects of the accounting functions.
Provides administrative support for the expense reporting system.
Recommends changes necessary to make the systems more effective and implements the changes upon approval.
Assists the Business Manager by reviewing, analyzing, evaluating, and preparing information and issues relating to the financial interests of the AEA including, but not limited to:

completion of monthly financial reports;
cost analysis and projections;
generate financial forecasts;
assists with preparation necessary reports (i.e., elections, Federal 990, pension, social security, etc.) accurately and timely; ensures validity of data compiled and reported as required
recommends procedures relating to travel and expense invoices, vouchers, and related documentation
assists audit preparation
HR/Payroll -- Performs work that requires access to sensitive employee and personal information, including:
Assists with onboarding and off-boarding processes.
Responsible for semi-monthly payroll processing.
Maintains accurate employment records, as well as insurance and pay records for all AEA employees, ensuring that they are informed about the benefits and related options available to them.
Coordinates open enrollment process for benefits and provides administrative support for the leave tracking system.
Management Support – Liaison to the Executive Director for sensitive employee disciplinary matters and other sensitive and confidential tasks as assigned by the Executive Director, especially related to employee/employer relations. Assists with preparation of materials for various management meetings that may include information of a confidential or sensitive nature such as preliminary discussions involving AEASO/AEA matters.
Other – As assigned.
Basic Skills & Qualifications:
Exceptional organization and administrative skills detailed and process-oriented with high attention to detail.
Strong analytical skills, able to summarize and present data in a useful and effective format.
Able to manage deadlines and responsibilities effectively.
Proficient in use of the Microsoft Office package, including Microsoft Word, Excel, Outlook, Power Point, and other online programs as needed.
Written communication skills, including ability to draft correspondence, document processes and proofread documents.
Interpersonal skills, including the ability to work individually and as part of a team.
High ethical standards and respect for confidentiality.
Experience with QuickBooks, Bill.com, Smart Data, and Paylocity preferred.
Five years of experience in non-profit accounting preferred.
Bachelor's degree in accounting, finance, or related field is preferred.
CPA or public accounting experience preferred.
Salary: Compensation commensurate with experience and training.
Benefits: Excellent benefits including medical, dental, life insurance, pension, and generous leave package.
WHEN APPLYING: Be sure to indicate that you saw this information at UNIONJOBS.COM.