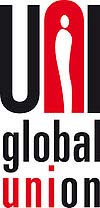 UNI Global Union
(UNI Américas)

Senior Organizer / Organizador Senior
Based in the UNI Americas Regional Office in Montevideo, Uruguay
Uni Américas: Senior Organizer/Organizador Senior
FECHA LIMTE/DEADLINE: Feb 2023
CARGO/POSITION: Organizador Senior/Senior Organizer
UBICACIÓN LOCATION: Montevideo, Uruguay
(Please see English description below)
UNI Américas busca un Organizador Senior para trabajar en su Oficina Regional en Uruguay. Nuestra región de las Américas tiene un programa ambicioso para mejorar las condiciones laborales de los trabajadores y construir la fuerza sindical en las Américas en los sectores representados por UNI.
El candidato seleccionado trabajará dentro de UNI Américas para apoyar el desarrollo de la capacidad de organización y campañas alineadas con la estrategia "Rompiendo Barreras" de UNI. El Organizador Senior reportará al Director de Organización y Campañas con las siguientes responsabilidades:
Desarrollo de la capacidad de organización dentro de UNI y sus afiliadas:

Desarrollar cursos de capacitación y otros programas para compartir buenas prácticas y promover habilidades de organización entre nuestras afiliadas.
Desarrollar habilidades de organización dentro de los sectores de UNI y con el personal.
Identificar talentos y capacitar a los organizadores para trabajar en las campañas de UNI.

Ejecución de campañas:

Realizar campañas en compañías multinacionales específicas y desarrollarlas dentro de un marco amplio.
Diseñar e implementar planes de países para aumentar la sindicalización en todos los sectores de UNI en los países indicados como prioritarios.

La persona también trabajará con el Secretario Regional para promover las campañas y proyectos que forman parte de la cartera de Organizaciones de Apoyo Solidario de UNI (SSO por sus siglas en inglés) y del Fondo de Sindicalización de UNI.
El Organizador Senior deberá tener un historial probado de éxito en la conducción de esfuerzos de organización en su sindicato o en un ámbito internacional.
COMPETENCIAS
El cargo requiere las siguientes habilidades y experiencia:
Un mínimo de dos años de experiencia en organización de sindicatos.
Experiencia directa en dirigir campañas de sindicalización, incluyendo entornos hostiles o de baja densidad, preferentemente en más de un país.
Experiencia como capacitador de habilidades de organización.
Se valorará experiencia internacional o destreza en esquemas de relaciones industriales en varios países.
Se valorará la experiencia en participación directa trabajando con compañías multinacionales.
El cargo requiere tener la voluntad de intervenir directamente y trabajar en todas las áreas antes mencionadas y tener la capacidad de adaptarse a horarios irregulares y poco comunes y cumplir con compromisos y viajes extenuantes.
El Organizador Senior tendrá un papel clave en la implementación de todos los aspectos de este programa bajo la dirección del Director de Organización y Campañas y el Secretario Regional.
Es fundamental tener fluidez oral y escrita en español e inglés. Contar con conocimientos de portugués es una ventaja.
El Organizador Senior tendrá su sede en la Oficina Regional de UNI Américas en Montevideo. Los términos y condiciones de empleo están basados en las políticas del personal de UNI Américas y del sector de las ONG y empleados sindicales en Uruguay.
El candidato seleccionado se mudará a Montevideo y asumirá el cargo lo más pronto posible después de la entrevista.
Los candidatos que deseen postularse deberán mandar un curriculum y una carta de interés.
Alan Sable
Director de Organización y Campañas
UNI Américas
Email: alan.sable@uniglobalunion.org
PLAZO PARA POSTULARSE: 20 de febrero de 2023
ENGLISH:

UNI Americas is seeking a Senior Organiser to work in its Regional Office in Uruguay. Our America's region has an ambitious program to improve labour conditions for workers and build union strength across the Americas in sectors represented by UNI.
The successful candidate will work within UNI Americas to support the organising capacity development and campaigns work aligned with UNI's Breaking Through Strategy. The Senior Organiser will report to the Organizing Director with the following responsibilities:
Development of the organising capacity within UNI and its affiliates:

Develop training and other programs to share best practices and promote skills in organising among our affiliates.
Develop organising skills within UNI sectors and with staff.
Identify talent and train organizers to work in UNI campaigns.

Implementation of campaigns:

Running campaigns in specific multinational companies within a comprehensive campaigning framework.
Designing and implementing country plans to build unionization across all UNI sectors in designated priority countries.

The person will also need to work with the Regional Secretary to support campaigns and projects that are part of the UNI's SSO (Solidarity Support Organisations) portfolio and the UNI Organising Fund.
The Senior Organiser should have a proven record of success in leading organising efforts in his or her union or in an international arena.
COMPETENCIES
The position requires the following skills and experience:
Needs a minimum of 2 years' experience in trade union organising.
Direct experience in management of union organising campaigns, including in a hostile or low density environment, preferably in more than one country.
Experience as a trainer in organising skills.
International experience a plus
Direct involvement in the work with multinational companies is desirable.
The position requires a willingness to engage in hands on work in all of the areas above and an ability to adapt to irregular and unusual hours and strenuous travel commitments.
The Senior Organiser will have a key role in implementing all aspects of this programme, under the direction of the Director for Organizing and Campaigns and the Regional Secretary.
Fluency in Spanish and English, spoken and written is essential. Knowledge of Portuguese is an advantage
The Senior Organiser will be based in the UNI Americas Regional Office in Montevideo. The terms and conditions of employment are according to the UNI Americas Staff Policy and the Sector Award for NGO and Trade Union Staff in Uruguay.
The successful candidate will be expected to move to Montevideo and to take up the position as soon as possible after the interview.
To Apply:
Any candidate wishing to apply should send a résumé and cover letter:
Alan Sable
Organizing Director
UNI Américas
Email: alan.sable@uniglobalunion.org
DEADLINE FOR APPLICATIONS: 20 February 2023
WHEN APPLYING: Be sure to indicate that you saw this information at UNIONJOBS.COM.