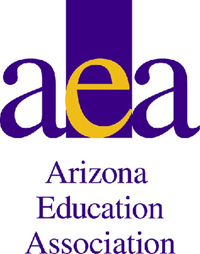 Arizona Education Association

Special Assignment Organizational Consultant
Region C-1
Based in Phoenix, AZ
Position: Special Assignment Organizational Consultant – Region C-1
Date of Posting: January 13, 2023
Close of Posting: Until Filled Anticipated
Start Date: As soon as possible after interview date
Staff Relationship: Responsible to the Director of Organizing and Growth Strategies
Application: Please submit your résumé to:
Nicole Adams
Executive Assistant to Governance and Management
email: Nicole.Adams@arizonaea.org
This opening is for a full-time Organizational Consultant (OC) as a special assignment position to be an AEA Headquarters Region Organizer for a limited term through August 31, 2024 subject to renewal. This person will be responsible for organizing within the following local associations: Agua Fria Dist EA, Buckeye EA, Litchfield Dist EA, Littleton EA, Tolleson EA and Tolleson UHSD. This position may take on additional organizing opportunities as they emerge. The position will require the ability to meet in person on campuses including evenings and weekends. The primary responsibility will be assisting these locals with organizational development needs—holding officer elections, developing a meeting calendar and budget, assisting with site visits and local meetings, creating and carrying out a membership plan, and leadership identification and organizational development (including direct work with the leaders in these local associations). This person will coordinate with the two OCs and the field associate in the current AEA C Region. The person will be responsible for writing an interim and final report regarding the work that occurs during this special project.
The office is located at AEA Headquarters Office, 345 E. Palm Lane, Phoenix.
Responsibilities: The primary responsibility of this Special Assignment Organizational Consultant is to help build local structure and membership in unorganized areas and worksites while also supporting the current executive boards in place with growing the strength of their local association.
Responsibilities shall include but not be limited to working to:
Promote local organizing opportunities.
Develop and support local association and activities to maintain and increase membership.
Develop and support local association programs for bargaining and member rights.
Develop and support local association political action, community networks/coalitions, legislative support, and professional development activities and programs.
Maintain and improve the organizational health of the local association through training and development in leadership, internal communication, business management, and conflict resolution.
Coordinate and advocate national and state association programs and priorities with local associations and members.
Qualifications:
Teaching and/or public sector labor relations/labor law experience (preferred)
BA/BS (preferred)
Association staff experience (preferred)
Knowledge of Arizona law, school finance, and educational issues (preferred)
Experience in training and adult learning
Experience in organizing
Commitment to the labor movement and to the Arizona Education Association
Willingness to work long and irregular hours
Skills: Program implementation, adaptation, and coordination in the following areas:
Membership organizing and recruitment
Experience in issue and relational organizing
Organizational development
Leadership identification and development
Professional development, peer assistance, and mentoring
Conflict resolutions, grievance adjudication, and employee rights
Bargaining economic and employment standards – both traditional and collaborative
Political action and lobbying
Public relations and communications
Adult training
Salary: $69,000 – $75,000 annually
Benefits: Consistent with the AEA/AEASO Collective Bargaining Agreement for Special Assignment Employees
WHEN APPLYING: Be sure to indicate that you saw this information at UNIONJOBS.COM.