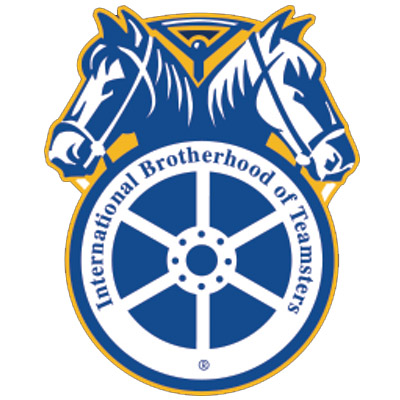 International Brotherhood of Teamsters

Lead Organizer
Organizing Department
Based in Washington, DC
The Teamsters Union is the largest and most diverse union in the country with 1.2 million members. For more than a century, the Teamsters Union has been standing up for working people. Although the union is known as the champion of freight drivers and warehouse workers, the Teamsters represent workers in virtually every occupation imaginable.
The Organizing Department coordinates the organizing activities of Teamsters throughout the country. The department is available to assist local unions, joint councils, and trade divisions and trade conferences in establishing organizing programs, supporting local campaigns, recruiting, and training volunteers. The Organizing Department also helps to coordinate industry-wide and company-wide organizing efforts, participates in joint organizing campaigns with other unions, and assists in mergers and affiliations.
The Lead Organizer oversees the day-to-day operations of assigned strategic organizing campaigns and is responsible for the execution of campaign plans in the field with an ability to organize their work and the work of the team, including creating clear roles and responsibilities, clear communication, campaign systems, and time management. Duties may vary according to the needs of an organizing campaign, local affiliate, or the department's priorities under the general supervision of the Director of Organizing. The Lead Organizer position requires traveling for at least 10 days at a time in various geographic regions and a willingness to work a flexible schedule with lengthy and irregular hours, including weekends and holidays.
DUTIES, RESPONSIBILITITES, AND MAJOR TASKS
Ability to lead, train, and coordinate a team of organizers and committee members to execute campaign plans while mentoring on organizing fundamentals. Such as house visits, assessments, identifying worksite leaders, committee development, planning & running actions, and campaign systems.
Maintain accurate data on campaigns or programs and use data to guide decisions while assuring the accuracy of list building, mapping, ratings, records, and databases related to representation and campaign assignments.
Develop, execute, track, and evaluate campaign field plans with daily, weekly, and monthly workplans based on assigned goals and objectives.
Monitor and assess assigned turf, including driving outcomes on new membership, leader & activist recruitment and development, as well as conducting member trainings and meetings to build and grow worker organization, including organizing committees, contract action teams, and other teams of workers.
Assists in filing of election petitions and ULP charges, negotiations of stipulated agreements, and other legal matters as needed by the Legal Department.
Regular communication, planning and updates with National or Regional Coordinator as well as working collaboratively for all aspects of the field plan; including monitoring team effectiveness, progress with overall plan & goals, and campaign messaging & literature.
Work collaboratively with other IBT departments and local affiliates to guide integration of politics, community relationships and organizing support into campaigns, programs, and the daily work of staff.
Manage, train, and coach staff to successfully achieve outcomes by developing plans to build skills and competencies while leading with a clear vision and purpose.
EDUCATION & EXPERIENCE
High School Diploma or equivalent required.
Minimum five years' experience in union, political or community organizing.
Three years' experience of organizing on strategic leverage campaigns.
Extensive knowledge on union structure, organizing principles, labor movement history, anti-union strategies, and labor law.
Bilingual skills highly desirable.
Must possess a valid US driver's license.
The IBT offers a generous total compensation package, with a salary range of $80,000.00 to $100,000.00, 100% employer-paid health & welfare plan, a pension plan, optional 401(k) participation, FICA reimbursement, and vacation & sick leave plan.
To Apply:
Please submit a cover letter and résumé to: jberrios@teamster.org, Subject: "Lead Organizer position." No phone calls, please.
The IBT is an Equal Opportunity Employer, and strongly encourages women, people of color, LGBTQ individuals, and candidates with diverse backgrounds and life experiences to apply.
WHEN APPLYING: Be sure to indicate that you saw this information at UNIONJOBS.COM.