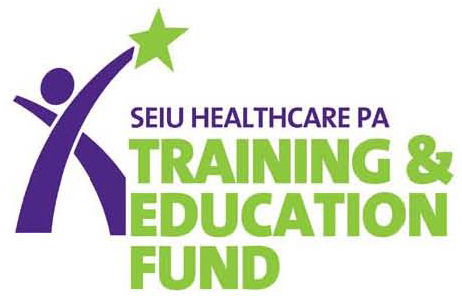 SEIU Healthcare PA Training and Education Fund



Engagement Director
Based in Pittsburgh, PA
Engagement Director
Full Time Exempt
About Our Organization
At The Training and Education Fund, we are committed to empowering frontline health care workers with the skills and knowledge they need to reach their individual goals and provide high quality care. We are innovators, educators, and problem solvers with focused expertise in developing engaging content and delivering it efficiently and effectively.
At the Training and Education Fund, we are fully committed to diversity, equity, and inclusion.
Position Description
The Engagement Director is responsible for promoting brand awareness with our target audience, and building and maintaining positive student/user experiences by ensuring the provision of high-quality interaction with our team and products and the delivery of effective communication strategies.
Duties include identifying efficient processes and effective customer service techniques, hiring, training, and coaching our phone center staff, overseeing the development and implementation of communications strategies, developing effective messaging, measuring outcomes and making recommendations for improvement, and working with other organizational leaders to reach our goals.
This is a full time, exempt, position based in Pittsburgh, Pennsylvania.
Responsibilities
Hire, supervise, train and be a motivating mentor to staff.
Deeply understand our client/participants' needs and preferences.
Lead the development, implementation, and evaluation of strategic initiatives to increase student retention and engagement.
Supervise and coach team members including communication, design, and phone center staff members.
Work with contracted PR, web, and design support.
Foster close, collaborative relationships with Union leaders and other stakeholders.
Measure outcomes and implement best practices.
Build a strong team through open communication and by collaborating on decision-making responsibilities.
Initiate and set goals for programs based on the organization's strategic objectives.
Essential Skills/Attributes:
Excellent communication and messaging skills.
Demonstrated leadership skills
Strategic mindset
Ability to multitask
Problem-solving skills
Written and verbal communication skills
Coaching supervision skills
Demonstrated skills using Salesforce or other CRM software
Fluency with Google and Microsoft programs
Excellent computer and record-keeping skills
Requirements:
Education:
Three years of experience in campaign or union communications, or Bachelor's Degree in Education, Communications, Marketing or related field is required.
Experience:
Minimum of 3 years of related experience in customer service, communications, education, or union organizing.
A driver's license and fully-insured car; ability to travel within Pennsylvania.
Ability to work a flexible schedule including some evenings and weekends when needed
Preferred:
Experience working for a labor union or social justice organization.
Bilingual.
Salary:
$55,000 – $60,000
FLSA Status: Full Time Exempt
Benefits:
Fully paid family health and welfare plan: Medical, Dental, Eye, Prescription, Short Term Disability
Pension contribution, vested after 5 years
401k
Generous PTO
Flexible scheduling
Reimbursement for travel, phone, internet
How to Apply:
Email a copy of your cover letter, résumé, licenses, degrees, and certifications to Barbe Conrad, Director of Home Care Programs at: Barbe@thetrainingfund.org.
WHEN APPLYING: Be sure to indicate that you saw this information at UNIONJOBS.COM.