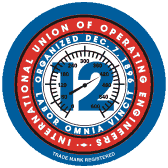 Operating Engineers Funds, Inc.

Chief Financial Officer
Taft-Hartley Benefit Trust Funds
Based in Pasadena, CA
The Operating Engineers Funds, Inc. ("OEFI or Funds"), located in Pasadena, CA, are currently seeking a Chief Financial Officer ("CFO") reporting directly to the Fund Manager. The CFO will assume a strategic role in the overall management of the Funds and will be primarily responsible for the day-to day planning, implementing, managing, and controlling of all financial-related activities of the Funds. This will include direct responsibility for accounting, finance, forecasting, strategic planning, and budgeting. This position requires the CFO to be in the office, located in Pasadena, CA, on a full-time basis (this is not a remote or hybrid position).
The CFO will be expected to develop, coordinate, and implement all financial policies, procedures, and internal controls for the Funds. The CFO will direct, coordinate, and evaluate the development of financial information for the Fund Manager and the Board of Trustees. This position will also require the CFO to lead and manage professional and administrative staff in all areas of financial management of the Funds, including all aspects of planning, reporting, organizing, managing, coordinating, and directing personnel and activities such as budget development and execution, financial reporting (including tax and DOL reporting), management and analysis, and audit.
The Operating Engineers Funds Inc. is a non-profit corporation that administers the employee benefit programs for over 20,000 members of the International Union of Operating Engineers (I.U.O.E.) Local Union No. 12 ("Local 12") and their dependents and beneficiaries. OEFI provides administrative services for 12 business entities, with the largest being the Operating Engineers Health & Welfare Fund, Operating Engineers Pension Trust, Operating Engineers Local 12 Defined Contribution Plan, Operating Engineers Vacation-Holiday Savings Trust and the Operating Engineers Journeyman and Apprenticeship Training Trust. To learn more about OEFI, please visit: https://www.oefi.org/.
Local 12 consists of multi-employer funds that have been established through collective bargaining agreements between signatory employers and Local 12. The funding for benefits provided by the Funds is set by the bargaining parties. The Funds are governed by Boards of Trustees equally comprised of Union and Employer appointed representatives. The majority of Local 12's operating engineers work in the public and private construction industries as heavy equipment operators, mechanics, crane operators, concrete pumpers, soil testers, inspectors, and surveyors. To learn more about Local 12, please visit: https://www.local12.org/.
Responsibilities
Responsibilities include but may not be limited to:
Operations: Oversees and monitors the day-to-day accounting operations and activities of the Funds and ensures financial accuracy and compliance; provides leadership, motivation, direction and support for two (2) senior-level direct reports as well as 22 indirect reports; monitors and manages the annual operating budget for the administration of the Funds; maintains all financial records; implements effective accounting strategies, policies, procedures, and financial controls; manages relationships and monitors as well as assists financial institutions and financial advisors; monitors all vendor compliance; manages and coordinates the Funds' insurance and investment policies.
Financial: Oversees maintenance of general ledger and other financial records of the Funds and preparation of cash flow reports and monthly financial statements; coordinates and/or completes all transfers and other cash management duties; oversees review of all reconciliation reports as well as cash and investment accounts; oversees delinquency and collections activities; designs and implements internal audits and internal controls; manages internal and external payroll audit programs and works closely with the Funds' auditors in the preparation of year-end schedules, financial statements, and annual compliance reporting; regularly presents financial reports to the Board of Trustees.
Compliance: Ensures that standard accounting principles are followed in keeping the Funds' financial records; coordinates and/or prepares all tax reporting requirements and submission of all tax and government filings; assists/manages preparation of all governmental filings (Payroll, 5500s, 990s, 1099s W-2s, 1095s, 945s) and participant/employer notices; coordinates information required by or from outside professional advisors or governmental agencies; maintains understanding of GAAP, GASB, IRC, ERISA, HIPAA and other requirements, and other areas of fiduciary responsibility.
Strategic Planning: Participates in strategic business planning process as a member of the Executive Team; coordinates the annual budgeting process for the Funds; works collaboratively with the Executive Team to implement short- and long-term goals and objectives of the Funds.
Requirements
The ideal candidate will meet the following requirements:
Work Experience: Minimum of ten (10) years of related progressive financial/accounting experience is required; minimum of seven (7) years of senior-level management experience is required. Experience with employee benefits and multiemployer/ERISA environment is strongly preferred. Collective bargaining experience or prior involvement with unions is a plus.
Educational Background: Bachelor's degree in business, accounting or finance is required; advanced degree or active CPA certification/license is strongly preferred.
Special Skills or Credentials:

Thorough knowledge of financial and accounting practices and procedures, including governmental regulations and reporting requirements with an ability to analyze and organize complex data accurately and efficiently is required.
Solid knowledge of legislation affecting employee benefit funds as well as familiarity with general ledgers and related reconciliations is required.
Working knowledge of generally accepted accounting principles (GAAP) and internal controls and proficiency with Microsoft Office (Outlook, Word, Excel) is required. Experience working with SAGE 100 is a plus.
Demonstrated strong leadership, supervisory, and judgment skills. High level of integrity and dependability with a strong sense of urgency and results-orientation.
Exceptional interpersonal and communication (written and verbal) skills, including the ability to interact with Trustees, union, employers, outside professionals as well as service providers.
Detail oriented and highly organized with a business acumen and strong analytical skills, including the ability to interpret operational, auditing, and financial information and legislative regulations as well as the ability to work collaboratively and act with a high degree of autonomy.
The Funds offer a competitive salary and a comprehensive benefits package including 100% employer paid healthcare premiums and retirement benefits as well as paid vacation, holiday, and sick leave. In addition, a free parking garage is available to the Funds' employees with low-cost EV charge stations.
The Funds are an equal employment opportunity employer and encourage applications from all qualified candidates.
To Apply
Please send your résumé and salary requirements to: atcresumes@segalco.com. Please include job reference code 01122OEFICFOUJ in the subject line or with your application.
WHEN APPLYING: Be sure to indicate that you saw this information at UNIONJOBS.COM.