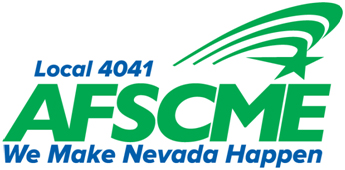 AFSCME Local 4041



Support Specialist
(Part-Time)
Based in Carson City, NV
AFSCME Local 4041 is currently seeking applicants for the position of Support Specialist. A brief description and qualifications for the position are shown below.
This Support Specialist position is full-time (25 hours per week), Monday through Friday between the hours of 10:00 AM and 5:00 PM and is based out of the Carson City Office. Starting wage is $20.31 hourly.
Job Duties/Responsibilities:
This position will provide clerical support for AFSCME Local 4041 which includes typing and processing a wide variety of correspondence and reports.
Processing mailing requests and maintaining assorted mailing lists.
Copying files and documents, storing electronically and hard copy according to retention policy.
Coordinating and arranging logistics for various meetings and large events (meeting room arrangements, scheduling, ordering meals, coordination with venues, etc).
Maintain Membership database.
Reception duties.
Other duties as assigned.
Desired Qualifications:
High School diploma or equivalent, with minimum 2 years of experience.
The applicant must be able to interact with callers, visitors, and staff in a friendly, positive manner, and maintain a demeanor that displays patience, diplomacy, and tactfulness in dealings under highly charged, busy, or trying circumstances.
Familiarity with, and ability to, operate a computer with various business-related software packages.
Ability to proficiently format and manipulate data in Microsoft Excel and Word.
Substantial knowledge and experience with the overall operations of a business office.
High level of proficiency and accuracy in data entry and typing skills.
Excellent grammar and spelling skills.
Demonstrated time management skills and work habits that are orderly and efficient.
Ability to work independently, as well as the ability to work as a team member in a variety of office activities with a diverse group of people.
Excellent communication skills, with the ability to articulate information both orally and in writing.
Excellent organizational skills, flexibility, and the ability to manage and prioritize multiple tasks.
Adhere to all corporate policies and procedures.
TO APPLY: Send cover letter and résumé to AFSCME Local 4041 at: LindaH@nvafscme.org (no phone calls please).
DEADLINE: The posting for this position will close Monday, December 5, 2022, 5:00pm PST.
WHEN APPLYING: Be sure to indicate that you saw this information at UNIONJOBS.COM.