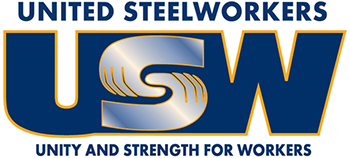 United Steelworkers

Project Field Lead Organizer
Manufacturing
For Washington state



(Applicants should be within driving distance of Burlington, WA)
About United Steelworkers International Union
Founded in 1942, the USW is the largest manufacturing union in North America, representing 1.2 million active and retired workers. Our union represents workers from almost every sector, including steel, paper, rubber, manufacturing, energy, glass, healthcare, education, and public sector. Our Organizing Department is engaged with strategic organizing across the country.
Project Field Organizer (PFO) position
This is a project-based position. We are seeking a PFO with 2-5 years' experience to grow and move organizing campaigns forward through worker education, engagement, and activation; staff mentorship and development; and effective information management. Applicants should be within driving distance of Burlington, WA.
Responsibilities
We are seeking a candidate who can work independently and as lead of an organizing team comprised of staff and USW members. Duties include:
Building relationship with workers;
Effective organizing conversations;
Educating workers on the benefits of unionization;
Training workers and organizers in skills needed to win campaigns;
Using basic writing and computer skills to update campaign databases;
Creating, implementing, and adjusting work plans;
Implementing and adjusting campaign strategy; and
Reporting back on campaign status.
Who we're looking for
PFOs should have a commitment to building the labor movement, strong interpersonal skills, and a demonstrated ability to recruit, motivate, lead, and build strong working relationships with workers from diverse backgrounds. This work will likely require travel and long hours, including nights and weekends. Campaigns are staffed on an as-needed basis, so PFOs should have the ability to work independently, as well as in a team environment.
Applicants should have a valid driver's license and their own vehicle.
Work environment
The USW Organizing Department is tasked with maintaining and growing our membership. We have staff across the country engaging with our existing locals and bringing in new members. We use a worker-centered, data-driven organizing model that focuses on leader engagement, peer-to-peer communication, and strategic growth.
Salary and benefits
Pay is commensurate with experience, with a salary range from $52,365.45-$84,349.56. USW provides generous benefits including healthcare (with no employee premium), dental, vision, life insurance, and 401(k) no-match contributions. PFOs earn 3 weeks of vacation per year, in addition to federal holidays and sick time. This is a union-represented position.
Encouraging diverse applicants
USW is an equal opportunity employer, committed to achieving a diverse workforce through applications of its nondiscrimination policy in all aspects of employment, including recruitment and hiring. We celebrate diversity and are committed to creating an inclusive environment for all employees. We encourage applications from women, people of color, LGBT individuals, people with disabilities, members of ethnic minorities, veterans, and people of any age.
How to apply
Send a cover letter and résumé to Kira Yeversky at: kyeversky@usw.org.
WHEN APPLYING: Be sure to indicate that you saw this information at UNIONJOBS.COM.