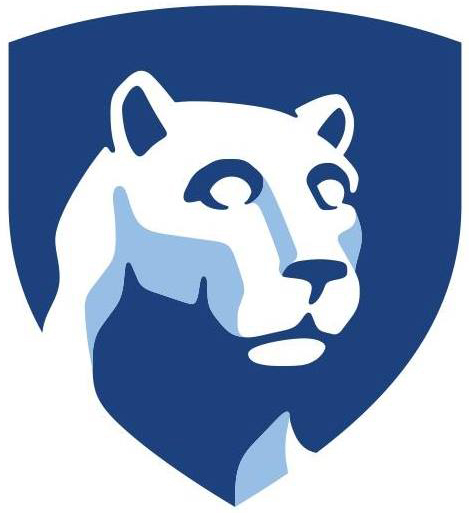 Penn State University
School of Labor & Employment Relations

Clinical Faculty
Labor Education
Based at the University Park Campus in State College, PA
The School of Labor and Employment Relations (LER) at The Pennsylvania State University invites applications for a non-tenure-line faculty appointment. This position's primary responsibility would be delivering outreach programming to the Pennsylvania labor movement as part of the LABOR School.
The LABOR School provides low-cost education and training programs for workers and their organizations throughout the state, offering multi-union programs and events as well as workshops and webinars on current labor issues. In addition, the LABOR School assists local, regional, and national unions; labor councils; and federations by designing customized education programs and supporting organizational development. Because of the nature of this outreach work, applicants should be willing to travel and participate in evening and weekend programs.
The School of LER is a multidisciplinary program with large residential and online Bachelor's and Master's degrees, excellent research programs, and growing outreach initiatives. The School of LER is committed to providing workers, union members, and labor movement leaders with educational opportunities through non-credit training programs, as well as online and residential undergraduate and graduate degree programs.
The successful candidate for this position will also be expected to teach (typically one course each semester) in the School's undergraduate Labor and Human Resources degree program. Residential undergraduate courses meet 2-3 days per week at the University Park campus. Prior credit teaching experience is preferred.
Candidates should have experience in the design, development, and delivery of non-credit education programs for workers and union members on a broad range of relevant topics. We are particularly interested in candidates with expertise in diversity, equity, and inclusion within the U.S. labor movement.
In addition, successful candidates must either have demonstrated a commitment to building an inclusive, equitable, and diverse campus community, or describe one or more ways they would envision doing so, given the opportunity.
Appointment would be at the appropriate clinical faculty rank of Clinical Lecturer, Assistant Clinical Professor, or Associate Clinical Professor; length of term is determined by rank and qualifications with an excellent possibility of renewal. This position will be based at the University Park Campus in State College, Pennsylvania. The preferred start date is as soon as possible and can be flexible.
Applicants must possess a Master's degree or higher in a relevant field. Rank will be determined based on education and experience; demonstrated ability to conduct educational outreach, along with evidence of professional growth, scholarship and/or mastery of subject matter is required for higher level ranks.
Additional Information: Candidates must electronically submit a letter of application and a résumé/curriculum vita through Penn State's Job Posting Board. All candidates should provide contact information for three (3) references as part of their application materials.
Review of applications will begin immediately and continue until the position is filled.
Penn State is committed to and accountable for advancing diversity, equity, and inclusion in all of its forms. We embrace individual uniqueness, foster a culture of inclusion that supports both broad and specific diversity initiatives, leverage the educational and institutional benefits of diversity, and engage all individuals to help them thrive. We value inclusion as a core strength and an essential element of our public service mission.
To Apply:
Please visit https://psu.wd1.myworkdayjobs.com/PSU_Academic/job/Penn-State-University-Park/Clinical-Faculty---Labor-Education_REQ_0000036900-1.
To review the Annual Security Report which contains information about crime statistics and other safety and security matters and policies, please go to https://www.police.psu.edu/annual-security-reports, which will also explain how to request a paper copy of the Annual Security Report.
Penn State is an equal opportunity, affirmative action employer, and is committed to providing employment opportunities to all qualified applicants without regard to race, color, religion, age, sex, sexual orientation, gender identity, national origin, disability or protected veteran.
WHEN APPLYING: Be sure to indicate that you saw this information at UNIONJOBS.COM.