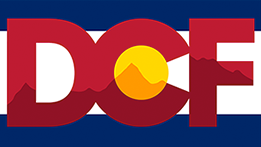 Douglas County Federation
Local 2265

Executive Director
Based in Centennial, CO
In Job Title: Executive Director
Location: Douglas County Federation
Salary: $65,000 – $85,000
Douglas County Federation (DCF) is a public education union, and we are looking for an Executive Director with a heavy emphasis on organizing. The Executive Director's responsibilities are:
Developing and implementing a clear vision for DCF that includes increasing our membership strength and growth,
Developing union leaders and activists and strengthening our union via increased member involvement/mobilization around issues that matter to public school employees and the students we serve.
Enhancing our public and political image.
Assist with professional development opportunities
Improving internal and external communications programs
Maintaining financial viability and flexibility
Supervises organizer daily activities and daily debriefs
Report to the Executive Board and AFT on progress toward campaign goals, staff performance, and other input concerning the ground operation
Assists with training and ongoing staff development
Assists with meetings, event planning, turnout
Oversees the maintenance of data
Assists with creating and conducting membership training and activists training
Must be flexible with working long hours (including nights and weekends)
Develop and build relationships with the community and organizations in Douglas County
Experience, Skills, Aptitude, and Commitment
Strong commitment to the labor movement and social, economic, and educational justice
Demonstrated ability in organizing others, building unity among diverse groups, and mobilizing others to take action
Ability to work with a diverse population
Ability to inspire and motivate workers and staff
Ability to use a high level of judgment
Ability to work well with diverse people
Ability to supervise staff
Ability to carry out goals and meet timelines,
Excellent written and verbal communication skills
Strong computer literacy and comfort with data entry and manipulation
College education preferred
Must possess reliable transportation (with insurance) and a valid driver's license
Ability to speak Spanish or other languages is highly valued
Lead Organizer experience in education is highly preferred.
HOW TO APPLY:
Please submit a cover letter, résumé, and 3 references to: Shamilton@aft.org, with the subject line "DCF Executive Director".
Equal Employment Opportunity and all are encouraged to apply.
WHEN APPLYING: Be sure to indicate that you saw this information at UNIONJOBS.COM.