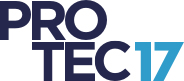 PROTEC17

Organizer
Based in Seattle, WA
Professional and Technical Employees Local 17 (PROTEC17) is a non-profit labor organization that represents more than 9,000 professional, technical, managerial and administrative public employees who serve the people of Washington and Oregon. Our member-powered organization is supported by a skilled staff working together to fulfill our mission: "PROTEC17: We are a member-powered union, inspiring action, advancing equity, and building community." We seek candidates with demonstrated commitment to our values of justice, equity, and inclusion.
Growth Organizers promote our mission by building strategic campaigns to bring new members into PROTEC17, developing member leaders, mobilizing and supporting member action, and other means. As a high-level professional, a growth organizer must be capable of pursuing all their responsibilities with significant independence while also exercising sound judgment about how and when to involve the Executive Director, other staff and member leaders.
CORE RESPONSIBILITIES
Tasks
Develop strategic plans for growing union strength and membership with specific short and long-term goals in consultation with Executive Director.
Identify opportunities within the framework of these plans to bring new groups of public employees into PROTEC17 through consultation with members, union representatives, the Executive Director and other staff.
Initiate and manage various levels of engagement in campaigns for self, members, and other staff on organizing opportunities that will most increase union strength.
Investigate and evaluate opportunities for the likelihood that PROTEC17 will be able to move a new group each step along the path to first contract.
For promising opportunities, develop individual organizing campaign plans at outset of campaigns, including time lines and elements of strategy such as communication and mobilizing actions.
Identify and recruit member leaders to build our union.
Develop member leaders through education, skills building, and modeling.
Inspire workers to take collective action in their workplace.
Train leaders to execute progressively important tasks, particularly as those relate to their ability to mobilize and recruit others.
Obtain worker commitments to each other and the union.
Manage necessary engagement and processes with employers and PERC and/or the ERB to gain formal recognition of union representation up to scheduling of contested proceedings.
When recognition becomes likely, transition relationships with newly organized members to union representative assigned by the Executive Director.
Contribute to member mobilization, political engagement, and actions as needed.
Advance racial equity in our union, workplaces and communities.
Professional abilities and skills.
Be a consensus-building leader while having a high level of sensitivity to the diverse interests of union members.
Maintain highly professional standards in interactions with engaged workers, members, employer representatives, colleagues, and others.
Respond in a timely fashion to high volumes of emails and phone calls.
Flexibly and creatively meet regularly changing job demands to support engaged workers, members and co-workers.
Plan and schedule work to accomplish strategic priorities, long term, complex goals and daily immediate tasks.
Proficiently use internet, spreadsheets, database, and word processing software such as those in the Microsoft Office suite.
Maintain a valid driver's license, reliable automobile, and minimum auto insurance coverage.
Fluently produce and interpret math, technical instructions, charts, and diagrams that appear in union advocacy.
Write professional, clear and compelling communications.
Convey details of union contracts, organizing rules, and other technical processes to workers.
Work Environment
Promote a positive, collaborative and welcoming workplace for everyone.
Support co-workers personally and in our joint work including covering assignments and tasks when co-workers are on vacation, have multiple other commitments, have conflicts or for other reasons.
Work in-person with members, potential members, co-workers, employer representatives and others in PROTEC17 offices, employer locations and elsewhere with travel as needed.
Work independently and remotely as necessary.
Participate in occasional work in outside weather conditions.
Work hours and days of work as necessary to meet member interests, including when needed long days, evenings and weekends
COMPENSATION
PROTEC17 offers a highly competitive compensation package. This position starts at $87,840 with a $9,000 per year auto allowance also includes employer-paid medical/dental; auto allowance; substantial annual, sick and holiday leave; and a generous employer-funded retirement plan. PROTEC17's culture and organization allow us to meet members' interests while also maintaining a good work-life balance. PROTEC17 members are fantastic, community-oriented people and it's a collegial, exciting place to work. Applicants with exceptional expertise may start at a higher rate.
TO APPLY
Please send your résumé, letter of interest and professional references to Jessica Olivas at: jessica@protec17.org with the subject line: Organizer New Growth – [Your Name]. Applicants will be considered beginning on October 17th and thereafter on a rolling basis until the position is filled. Applicants interested in both the organizing and the membership engagement coordinator position need only submit one résumé but should note their dual interest in their cover letter.
WHEN APPLYING: Be sure to indicate that you saw this information at UNIONJOBS.COM.