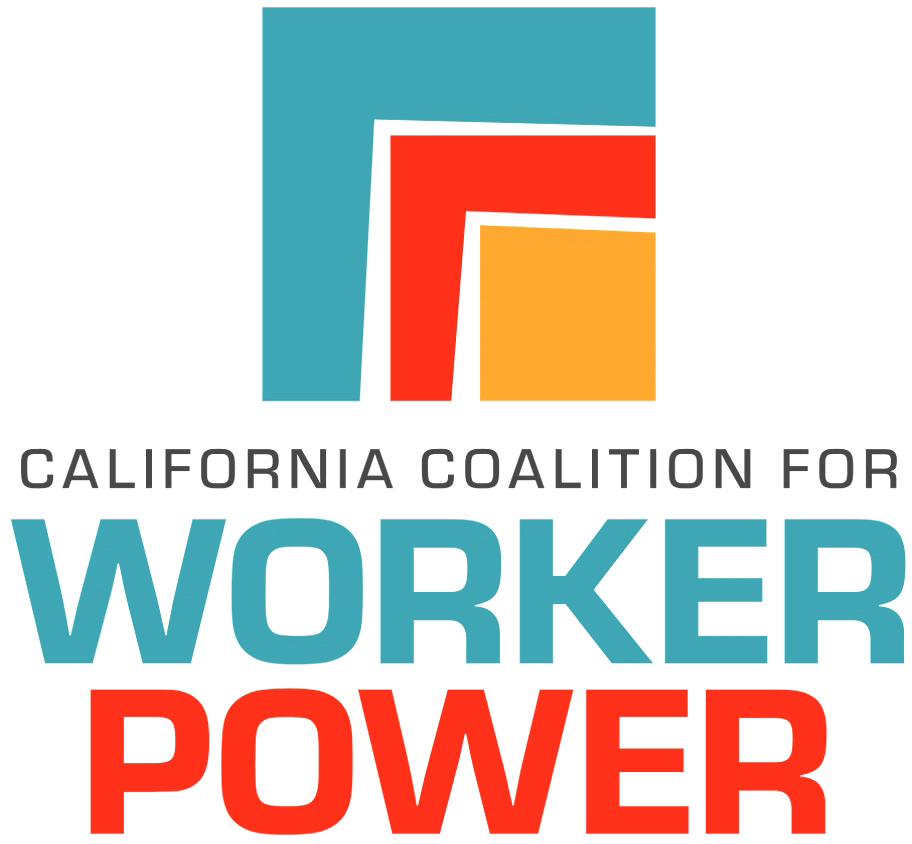 CCWP
California Coalition for Worker Power

Campaign Director
Available in California
based out of Los Angeles, CA
The California Coalition for Worker Power (CCWP) seeks an experienced Campaign Director (or possibly Campaign Manager). CCWP is a statewide group of worker centers, worker advocates, labor policy experts, and labor unions dedicated to ensuring that all workers in California have the power to come together and improve their work conditions and their communities. We believe that all work is valuable and that working people must have a voice in order to bring about a more just and equitable California.
The Campaign Director will be the lead on priority CCWP policy campaigns. Responsibilities include:
Work with the policy workgroup to develop and pass legislation in California that helps to build worker power, strengthens worker organizations, and expands the labor movement. In the near term, our anti-retaliation campaign "Our Voice, Our Jobs" will be a key priority.
Coalition management, coordination of field and media strategies in concert with the organizing and communications workgroups, budgeting, and legal and fiscal compliance.
Work with the organizing workgroup to integrate worker leaders into the campaign.
Implement a workplan in consultation with CCWP leadership.
With other CCWP leads, represent CCWP externally and with allies.
The Campaign Director must be based in California, and should expect travel to Sacramento and throughout the state to connect with CCWP organizations. The ideal candidate will have:
Several years' experience leading successful policy campaigns
Demonstrated commitment to advancing economic justice
Experience working directly with immigrant and Black workers, e.g., in policy development, legislative advocacy, campaign strategy, organizing, narrative, and/or communications
Familiarity with government relations and culture in Sacramento
Experience successfully managing coalitions
Familiarity with workers' rights
Outstanding ability to connect and communicate effectively with legislators, workers, organizers, and policy advocates.
Familiarity working with the press
This position will be housed at KIWA, a member of CCWP. CCWP organizations are committed to social equity and justice, and support the goals of affirmative action. People of color, women, immigrants, and LGBTQ people are encouraged to apply. Ability to speak one or more languages besides English is a plus.
This position reports to KIWA's Executive Director, who also serves as CCWP Co-president. Work will be coordinated by a CCWP Managing Director.
Salary and Benefits:
$80,000 – USD $100,000 / year
Salary commensurate with experience; at the Director level, anticipated at $100,000; at the Manager level, $80,000.
Benefits include generous PTO, holidays, employee healthcare including vision and dental, cell phone stipend, CalSavers. The position is full time and long term, contingent on funding.
To Apply:
Send cover letter, resume, and contact information for 3 references to: CCWPjob@kiwa.org.
WHEN APPLYING: Be sure to indicate that you saw this information at UNIONJOBS.COM.