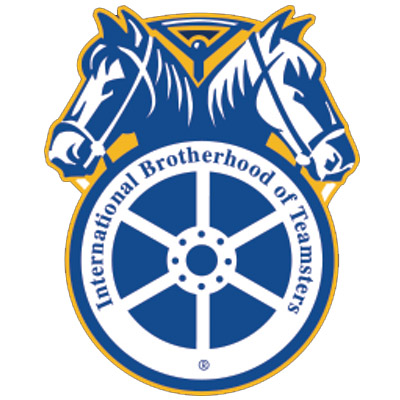 International Brotherhood of Teamsters

Secretary II / Office Manager
Based in Washington, DC
The International Brotherhood of Teamsters (IBT) is America's largest, most diverse union. In 1903, the Teamsters started as a merger of the two leading team driver associations. These drivers were the backbone of America's robust economic growth, but they needed to organize to wrest their fair share from greedy corporations. Today, the Union's task is exactly the same.
The Teamsters are known as the champion of freight drivers and warehouse workers, but have organized workers in virtually every occupation imaginable, both professional and non-professional, private sector and public sector.
The Affiliates & Automated Records Department records all per capita tax payments and other receipts applicable to the International Union. The department communicates regularly with our affiliates on matters such as issuance of new charters, processing revised charter applications, mailing lists, procurement of all seals, surety bond coverage for affiliates, and group exemption with the IRS. With the Office of the General Secretary-Treasurer, the department is also involved in requesting waivers of dues and fees as required by the International Constitution.
The Secretary II/Office Manager performs various clerical and secretarial duties requiring a knowledge of office routine and an understanding of the department's programs and procedures relating to the work of the office. The Secretary II/Office Manager position is based in Washington, DC, and is required to work in the headquarters.
DUTIES, RESPONSIBILITITES AND MAJOR TASKS
Composes letters to IBT affiliates addressing matters concerning per capita tax delinquencies, mergers, dissolutions, new and revised charters, and delinquent invoices.
Prepares weekly, monthly, quarterly, and annual reports concerning membership statistics.
Manages GST TITAN messages, as needed.
Signs correspondence from the Office of the General Secretary-Treasurer, as needed.
Runs checks and registers, as required, and affixes check protector amount.
Performs research utilizing Affiliates/Automated Records' files as requested.
Independent judgment used to schedule mailings to affiliates for newsletters, etc. as needed.
Frequent contact with other organizations in business.
Maintains accurate records for filing with the IRS to retain the IBT group exemption status.
Types department correspondence, memos, reports, etc., as requested.
Types all charters issued by the IBT and prepares appropriate correspondence for establishment of same.
Keeps current follows-up files for departmental correspondence.
Coordinates monthly mailing of TAPP disbursements.
Answers inquiries via telephone from in-house personnel as well as affiliated organizations.
Orders mailing lists from the Information Systems Department for use in mailings of various publications, as requested.
Maintains membership figures and distribution of information quarterly.
Maintains per capita information for Local Unions and Joint Councils and disseminates reports monthly.
Determines workload in office to properly assign projects and follows through to completion.
Proofreads all out going projects.
Backs up the Assistant Director when necessary.
Prepares ratifications and confirmations quarterly from charter activity, financial requests and miscellaneous correspondence for use in preparing the GEB Activity Report.
Performs all other duties and responsibilities as related to the position and assigned by the Director, Strategic Initiatives Department, or designee.
EDUCATION & EXPERIENCE
High school diploma or equivalent required.
Successful completion of secretarial coursework required.
Ability to type 60 WPM required.
One to three years' secretarial experience, preferably in an accounting environment, required.
Knowledge of government reporting requirements preferred.
Demonstrated ability to compose business letters required.
Demonstrated ability to use a Xerox Memorywriter, Microsoft Office suite products (Word, Excel, Outlook), calculator, in-house computer systems (Solomon, TITAN, Onbase), and standard office equipment.
Starting salary range is $62,409.00 - $70,303.00, plus FICA reimbursement, 100% employer-paid health & welfare plan, pension, optional 401(k), FSA, and vacation & sick leave.
To Apply:
Please submit a cover letter and résumé to Debbie Sloskey at dsloskey@teamster.org, Subject: "Secretary II/Office Manager position." No phone calls, please.
The IBT is an Equal Opportunity Employer, and strongly encourages women, people of color, LGBTQ individuals, and candidates with diverse backgrounds and life experiences to apply.
WHEN APPLYING: Be sure to indicate that you saw this information at UNIONJOBS.COM.