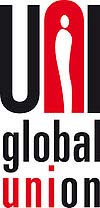 UNI Global Union
(UNI Américas)

Organizing Coordinator
Organizing and Strategy Center
(COE in Spanish)
Based in Colombia
Deadline: October 31, 2023
The Organizing and Strategy Center (COE) based in Colombia is looking for an Organizing Coordinator. UNI Americas affiliated unions have grown tremendously in recent years. The current political forecast in Colombia provides a political opening for trade unions to assume a greater role in civil society. Building on this new political opening, the Coordinator position will be instrumental in strengthening worker power in UNI sectors, leading major organizing campaigns, and building the organizing capacity of affiliated unions for further growth. The main responsibility of the Coordinator will be to lead teams of organizers in the development and implementation of organizing campaigns in the various sectors of UNI or other global union federations, recruiting, training and developing workplace leaders in accordance with UNI's "Breaking Through" strategy. The Coordinator will also perform logistical and administrative duties at the COE..
Responsibilities and Tasks
Plan and implement organizing campaigns in multinational and national companies
Train, supervise and develop a team of organizers and lead organizers
Develop organizing campaigns and materials
Help UNI affiliates build networks and increase membership
Work with UNI Americas staff to recruit new organizers
Organize workers and develop workplace leaders in key companies
Coordinate and lead training workshops for UNI affiliates, organizers and activists
Build support among UNI affiliated union leaders for organizing campaigns
Coordinate other UNI Americas activities in Colombia as needed
Work on the administrative and logistical issues of the COE
Personal Expectations, Skills and Experience
proven ability to develop and lead a team of organizers
Vast organizing experience
Broad knowledge of union principles and labor relations
Experience in developing and training organizers
Excellent communication skills including the use of social media
Experience in leading a team of organizers
Planning skills and ability to work with a plan
Ability to motivate, train and guide people
Near native fluency in oral and written Spanish
Fluency in oral and written English
Willing to work long and irregular hours and travel frequently withing the country and abroad when necessary
Experience of having worked in Colombia and/or Latin America and knowledge of the current labor and political situation is an asset.
To Apply
To apply, please send résumé and cover letter to: henry.olivera@uniglobalunion.org.
WHEN APPLYING: Be sure to indicate that you saw this information at UNIONJOBS.COM.