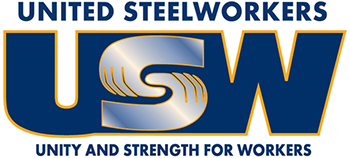 United Steelworkers

Communications Professional
Based in Pittsburgh, PA
About the Job
The United Steelworkers union (USW) is searching for a well-rounded Communications Professional with a proven track record that demonstrates strong research, writing and marketing skills to work at the USW International.
The candidate must be able to closely track the union's positions on sometimes complicated issues and translate those viewpoints into clear and compelling language for average readers, inside and outside the union membership.
Strong research and interviewing skills, compulsion to meticulously fact check, ability to quickly produce content and experience interfacing with the media are all essential. Much of the work is highly collaborative, so candidates must be able to both accept edits and help edit others' work.
This position offers an excellent opportunity for a self-motivated, experienced team-player committed to economic and social justice issues.
Responsibilities will include the following:
Researching and writing news releases, magazine stories, newsletters and other articles
Assisting in developing communication strategies for internal and external audiences
including pitching stories to journalists
as well as promoting work in person and through social media
Fielding press calls
Conceiving of and developing internal campaign strategies
Researching and writing speeches and talking points
Aiding rank-and-file members with local union communications
Required knowledge, skills, and abilities:
Accomplished communications professional with 5+ years of experience
Bachelor's degree in communications, journalism or related field
Commitment to progressive causes and politics
Excellent research, fact checking and interviewing skills
Ability to communicate complex topics to diverse audiences on a variety of platforms including long-form writing and social media
Capacity to understand and synthesize the union's positions on topics such as trade, infrastructure, retirement security, income inequality, labor rights and others
Willingness to travel for assignments
Candidates must also:
Be persuasive, organized and creative with the flexibility and capacity to take on new tasks and work on several projects at once
Thrive in a fast-paced environment and meet deadlines
Have enthusiasm for working in a collaborative environment on a range of projects important to the union
An ideal candidate will also possess:
Familiarity with the labor movement
A background in activism
Awareness of current events and engagement with current political environment
Experience with public relations or marketing strategies
Please include with your application a résumé, cover letter and three recent examples of your work.
To Apply:
Submit résumés and cover letters to Jess Kamm Broomell at: jkamm@usw.org.
WHEN APPLYING: Be sure to indicate that you saw this information at UNIONJOBS.COM.