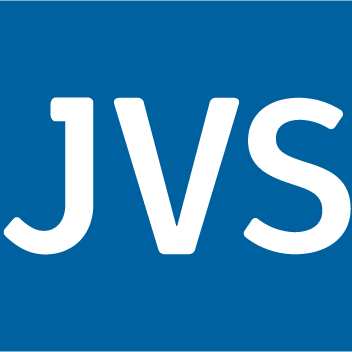 JVS
Jewish Vocational Service

Coordinator
Adult Training Programs
(Inland Empire)
Based in Rialto, CA
Why Join JVS?
JVS is a nonprofit working to close opportunity gaps in employment by supporting jobseekers with the skills and confidence to secure quality careers with family-sustaining wages. Grounded in core values of racial equity and focused on helping our clients achieve economic mobility, we believe everyone deserves access to training and the chance for a good job. JVS develops training programs in close partnership with employers in high growth sectors, offering high quality jobs.
Building on decades of experience and success, JVS is a data-driven organization that takes a whole systems approach to addressing employment and economic equity. Through our direct service programs, employer engagement and policy change, JVS is working toward a future where everyone has access to quality education and training programs that lead to high quality employment and economic mobility.
The Role
The primary responsibility of the Coordinator, Adult Training Programs includes the training and placement of long-term under-employed or unemployed individuals in jobs.
Scope
Support and coordinate JVS training programs delivered on-site or remotely
Coordinate all aspects of an intensive training and job search program including outreach, planning, participant recruitment, participant enrollment, program timelines, employer and other guest speakers, curriculum and instruction as needed, access to supportive services as needed, fellowship/internship placement support, and post-program job placement support
Propose and implement program improvements with supervisor to improve program efficiency and impact in completion and placement rates
Maintain accurate and timely data entry into Salesforce to track client case management activities and grant reporting
Coordinate and partner with instructors to improve or update curriculum as needed and ensure flow of participant information and team cohesion
Coordinate with Senior Partnerships Coordinator to deliver employer mock interviews and resume reviews and possible guest speakers for the program
Lead Outreach and Recruiting to promote JVS programs and services to diverse communities and audiences within partner communities, using online and in-person outreach and recruitment strategies
Cultivate new and maintain existing relationships with community partners that serve as referral, fellowship, employer and volunteer partners for JVS programs
Ensure participants experience a high quality and compassionate experience with JVS Provide vocational and employment services (job development, placement & retention) to participants
Manage clear and timely communications with community partners, participants, and employers
Maintain accurate data on programs, preparing periodic reports to management on program performance and collaborate with coordinators across department and organization
Collaborate with Business Development team on helping clients be job search ready and apply to open positions that come through JVS's employer contacts
Support the Partnerships Development team to build relationships with employers and key community organizations in new regions
Qualifications:
Minimum Qualifications
Experience providing employment services (e.g., job development, staffing, recruiting) or equivalent social services for underserved communities
Experience with job coaching, or direct client service for a diverse constituency
Experience in a successful community outreach or community coordination role
Public speaking and some teaching experience
Comfortable performing work remotely, as needed
Strong organizational and time management skills; ability to manage priorities, meet deadlines
Ability to maintain confidential information and detailed records
Ability to build strong partnerships broadly, with various organizations and with influential stakeholders like community outreach partners and employers
Takes initiative, works effectively independently and as part of a team
Strong presentation, public speaking and group facilitation skills
Strong written communication skills; able to write clearly, concisely, consistently using appropriate tone, and providing context
Strong customer service and relationship management skills; able to work in a multicultural environment with diverse staff and clientele
Able to adapt to changing circumstances and changing processes
Open to new ideas and differing perspectives; willing to change plans and priorities based on feedback and input
Preferred Qualifications
Familiarity with Inland Empire employers and community-based organizations landscape
Experience collaborating and/or creating partnerships with educational institutions, training partners or other community partners
Understanding of the landscape of the Inland Empire Workforce landscape
Experience with CRMs, ideally Salesforce
Experience with online course curriculum such as LinkedIn Learning, Coursera, and Udemy as both a Learner and a facilitator
Familiarity with Salesforce.com, Acuity (or similar calendaring application), Office 365/SharePoint, Zoom, Google Drive and Classroom
What We Offer
Annual Salary: $62,000 – $67,000
Equitable pay
100% covered medical and dental plans for the employee
Twenty (20) days of PTO + twelve (12) days of Paid Sick Leave
Paid federal and Jewish holidays
403(b) retirement contribution match
Healthcare and Dependent Care FSA
Pet Insurance Discounts
Employee Assistance Program
Professional development opportunities and $250 Work-From-Home stipend
This position is remote until further notice with the expectation of returning to work in our Inland Empire office; JVS does not provide relocation packages
JVS is an Equal Opportunity Employer and does not discriminate against any employee or applicant for employment because of race, color, ethnic background, religion, gender, gender identity, gender expression, sexual orientation, age, national origin or disabilities. We welcome diverse applicants. Please let us know if you need accommodations or auxiliary aids for the interview process.
JVS values intersectional racial equity and strives to center people of color, people from working class backgrounds, women and LGBTQ+ people. We strongly encourage applications from people with these identities or who are members of other communities that experience marginalization.
To Apply
Please apply via this link: https://jvs.applytojob.com/apply/clL6FtT7Yr/Coordinator-Adult-Training-Programs-Inland-Empire.
WHEN APPLYING: Be sure to indicate that you saw this information at UNIONJOBS.COM.