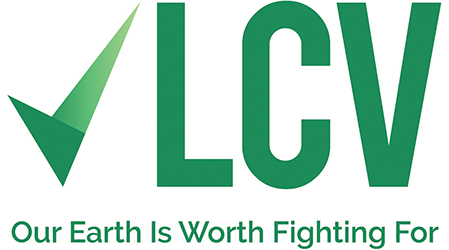 League of Conservation Voters



State Democracy Policy Director
Location is Flexible



(LCV is headquartered in Washington DC,
the employee may decide whether to work remotely or from an LCV office)
Title: State Democracy Policy Director
Department: State Capacity Building
Status: Exempt
Reports To: Vice President, State and Local Strategies
Positions Reporting to this Position: None
Location: Flexible (the employee may decide whether to work remotely or from an LCV office)
Travel Requirements: Up to 20%
Union Position: Yes
Job Classification Level: F
Salary Range (depending on experience): $92,710- $139,065
General Description:
LCV believes our earth is worth fighting for because everyone has a right to clean air, water, and a safe, healthy community. To ensure those rights are protected, we help people use their power to shape policy, hold politicians and polluters accountable, and influence elections.
Democracy for All (DFA) is one of the largest and most dynamic democracy programs in the nation and the largest program within the environmental movement. We operate in partnership with 30 state affiliates in the Conservation Voter Movement, which gives Democracy For All substantial capacity and geographic reach. LCV and many state affiliate partners have prioritized increasing our efforts to protect and promote voting rights. These issues are central to the success of environmental priorities, and are, therefore, central to the success of the Conservation Voter Movement. Through our sister organization, LCV Education Fund, we have established a track record of running highly effective, research-based nonpartisan voter registration programs that are rooted in racial justice and worked in collaboration with the communities most impacted by environmental degradation. Since our first program in 2012, we have helped over 1.5 million individuals register to vote.
LCV is seeking a State Democracy Policy Director who will develop a network-wide advocacy program to advance state and local policies protecting and promoting voting rights. The State Democracy Policy Director will strengthen collaboration across the Conservation Voter Movement (CVM) by identifying and broadly sharing lessons learned and helping develop, implement, and design advocacy campaigns that result in state and local policy victories to protect voting rights. This role will also develop and design policy guidance for issue campaigns at the state and local level, grounded in social, racial, and economic justice and work with CVM partners to implement those policies. The ideal candidate will have experience working collaboratively with state-based coalitions and organizations, the ability to translate policy details into compelling issue campaign demands, and familiarity with digital and communications tools to amplify our collective impact.
Responsibilities:
Coordinate with national staff and state affiliate partners to monitor, develop, implement and evaluate policy advocacy around democracy issues. Coordinate with internal teams to connect and develop coalition-building and organizing campaigns focused on protecting voting rights and better administering elections.
Collaborate with other departments to manage the state democracy policy grant process to support state partner's advocacy campaigns.
Work collaboratively with state affiliate policy campaign managers to identify policy priorities and share strategies across the CVM.
Expand the scope of state affiliates' role in advocating for pro-democracy policies. Provide insight on emerging trends, such as ranked choice voting and election security.
Integrate racial justice and equity into policy and advocacy priorities focused on expanding democratic access for all communities.
Work with the communications team to identify messaging and communications strategies to strengthen voter access and defend against state level attacks to voting rights and share guidance with state advocates.
Amplify state and local campaign progress; work closely with the digital team to develop online campaigns and tools that increase online engagement around state and local voting rights campaigns.
Identify opportunities to advance our voting rights program, including being an active member of national/state coalitions, scoping potential new alliances, and connecting our state affiliates to opportunities to advance their leadership.
Research, track and analyze state and local voting rights and democracy policies.
Work collaboratively across departments to design and implement state-focused, anti-racist DFA campaigns.
Travel up to 20% of the time for retreats, training, and conferences
Perform other duties as assigned.
Qualifications:
Work Experience: Required - Minimum of 5 years of experience in issue advocacy and/or organizing campaigns, including direct experience working in politics or lobbying at the state or local level. Experience working with state and/or local coalitions, and in particular collaboratively facilitating coalitions and organizing meetings. Project management experience. Preferred - Experience with campaigns that focus on an equitable and accessible democratic process. Experience working with low-income families, youth, and communities of color. Experience working with a national organization who has state affiliates or chapters.
Skills: Familiarity with state and local voting rights and/or democracy policy. Ability to synthesize policy goals into campaign demands and public messaging. Familiarity with how communications strategies advance programmatic and advocacy goals. Ability to consistently integrate a deep understanding of key racial justice and equity concepts into projects and interactions by addressing structural implications and disproportionate impacts of policies, activities, and decisions on race, class and other group identities within the context of job responsibilities and projects. Exhibits strong leadership traits including reliable, consistent, detail-oriented, self-motivated, self-aware, and emotionally intelligent.
Cultural Competence: Demonstrated cultural competency and familiarity with the complexity of issues and obstacles facing communities of color participation in our democracy. Demonstrated awareness of one's own cultural identity, views about difference, and the ability to learn and build on varying cultural and community norms. Commitment to equity and inclusion as organizational practice and culture. Understands how environmental and democracy issues intersect with racism, economic and social inequality in the U.S. and has a passion for working to dismantle these systems.
Working Conditions: This job operates in a professional office environment, and routinely uses standard office equipment such as computers, phones, photocopiers, and audiovisual systems. This position is largely sedentary, often standing or sitting for prolonged periods. The person in this position frequently communicates with partners and must be able to exchange accurate information. Applicants need to be located in and legally authorized to work in the United States. LCV requires all employees working from our offices or participating in in-person meetings or events to be fully up-to-date on their COVID-19 vaccinations, subject to reasonable accommodation as required by law.
To Apply:
Send a cover letter and résumé to hr@lcv.org with "State Democracy Policy Director" in the subject line by July 11, 2022. No phone calls please.
LCV is an Equal Opportunity Employer committed to a racially just, equitable and inclusive workplace. All qualified applicants will receive consideration for employment without regard to race, color, religion, sex, disability, age, sexual orientation, gender identity, national origin, veteran status, or genetic information, or any other protected status. LCV is committed to providing access, equal opportunity and reasonable accommodation for individuals with disabilities in employment, its services, programs, and activities.
If you require reasonable accommodation in completing this application, interviewing, completing any pre-employment testing, or otherwise participating in the employee selection process, please contact hr@lcv.org.
WHEN APPLYING: Be sure to indicate that you saw this information at UNIONJOBS.COM.