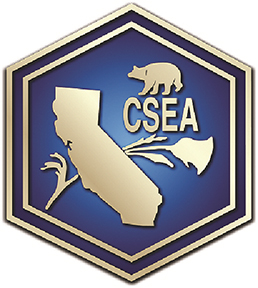 California State Employees Association


CSUEU/SEIU Local 2579

Organizer-in-Training
Based in California
Job # CSUEU.2022.02
California State Employees Association (CSEA) affiliate, California State University Employees Union (CSUEU), has an opening which will be filled in the classification of Organizer-in-Training ($4,547/mo. – $5,533/mo.). This position will be based in California.
California State University Employees Union/SEIU Local 2579 represents approximately 16,000 represented employees across California. CSUEU's members are the backbone of the California State University system. The Organizer in Training position has will be involved in the full range of organizing, leadership development and representation of a diverse membership. The position reports directly to the CSUEU Executive Director or her/his designee.
Duties include but are not limited to:
Identify, recruit, train and develop worksite leaders and stewards.
Lead, motivate and mobilize worksite leaders, stewards and members in internal and external organizing, politics, community alliance building and other union activities.
Develop and maintain effective communication networks in worksites, including writing and distributing leaflets, notices, newsletters, emails and other materials among worksite leaders, stewards and members.
Apply social media and digital tools to the Union's Organizing campaigns.
Visit members and potential members at their homes.
Create and maintain lists and charts, which may include input on, and operation of, computerized database systems.
Work with worksite stewards and leaders to represent members through the grievance and arbitration system, as well as mobilizing members to take action around issues in the worksite.
Effectively advance the Union's positions in community groups, political groups, and labor councils and with local, state and federal officials and legislative bodies.
Conduct research and analyze data.
Prepare and present clear, concise and complete verbal and written reports.
Perform other related duties as required.
Eligibility:
Experience as a union steward or officer, or as an organizer in a field other than labor (community, social justice, environmental, etc.), or proven ability to carry on the responsibilities of the job.
Leadership and motivational skills.
Effective written and verbal communication skills and the ability to listen actively and frame issues.
Analytical skills directed towards strategic planning, and the ability to deal with conflicting/ changing priorities.
Ability to establish and maintain rapport with widely varied ethnic, occupational and social groups.
Strong computer skills, such as Word, Excel, Power Point, Access ,email programs and social media tools.
Ability to work within timelines under pressure and general supervision.
Willingness to work long and irregular hours and participate in all union wide activities.
Willingness to travel and work in different locations for determined periods of time.
Valid driver's license, working automobile and valid auto insurance with minimum level of coverage required by staff union contract.
Commitment to social justice and building power for workers.
To Apply:
Anyone interested in this position should send their cover letter and résumé to: careers@calcsea.org. Please include the job number, Job # CSUEU.2022.02 in your subject line. No phone calls.
WHEN APPLYING: Be sure to indicate that you saw this information at UNIONJOBS.COM.