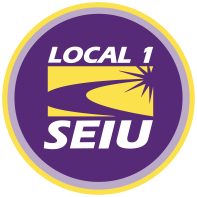 SEIU Local 1

Lead Union Organizer
Based in Chicago, IL
SEIU Local 1 has been on the cutting edge of building the power of low-wage workers in service industries and fighting in larger struggles for social justice on issues such as health care, immigration and education reform. We are now hiring a Lead Organizer to work on exciting campaigns to organize new workers in Chicago, IL. This position will require extensive travel.
KEY JOB RESPONSIBILITIES
Effectively lead a team of organizers to plan and implement new worker organizing campaigns.
Coordinate with research and communications teams to develop campaign strategies.
Recruit and develop the leadership ability of workplace leaders and worker committees.
Conducting broad and intensive outreach efforts to low-wage workers.
Building one-on-one relationships with workers.
Identifying and developing leaders to guide and lead campaigns.
Conducting individual/group meetings with workers to discuss and plan organizing campaigns.
Motivating individual workers and groups of workers to take action.
Engaging workers in broader union efforts to bring pressure to bear on industry sectors.
Coordinating with workers to gather information that is useful in identifying opportunities for membership growth and mobilization.
Working to involve community allies in organizing campaigns.
Other duties as assigned
JOB REQUIREMENTS
Willingness to work long and irregular hours, including nights and weekends.
Capacity to work independently and with a team.
The ability to make and follow through on a work plan.
Sharp communications skills.
Basic writing and computer skills.
The ability to work with people from diverse backgrounds.
Willingness to conduct house visits and site visits.
Previous experience in union or community organizing is desirable.
A demonstrated commitment to social justice is required.
Fluency in a second language is a plus.
A car and a valid driver's license are required.
SALARY & BENEFITS
Salary is competitive and negotiable (based on the Staff Union Contract).
Full benefits package including employer paid health insurance, a pension plan and paid vacation.
Car allowance, phone allowance and other benefits.
Apply HERE!
WHEN APPLYING: Be sure to indicate that you saw this information at UNIONJOBS.COM.