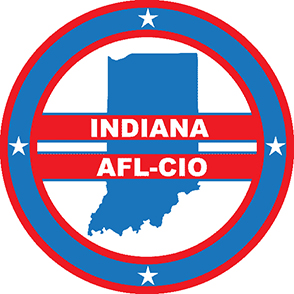 Indiana State AFL-CIO

Political Coordinator
Based in Indianapolis, IN
JOB TITLE: Political Coordinator
LOCATION: Indianapolis, IN
COMPENSATION: Salary and benefits are competitive with experience & qualifications
PURPOSE: The Indiana AFL-CIO The Indiana State AFL-CIO (American Federation of Labor and Congress of Industrial Organizations) is a proud federation of more than 400 local unions across the state belonging to 40 different International Unions, representing nearly 300,000 working Hoosiers. The Indiana AFL-CIO advocates for workers rights and the wellbeing of all workers through grassroots organizing, legislative advocacy, political action and communications.
PRIMARY RESPONSIBILITIES
Work with State Federation leadership team to develop and implement our legislative and political agenda throughout the state;
Plan and coordinate our political & legislative field activities and events;
Support the State Federation, Local Labor Bodies and our Local Unions in our effort to recruit, train and elect Union members at all levels of government across the State;
Help recruit, train and retain volunteers for our local, state and federal election programs;
Identify opportunities and drive organizational engagement in ongoing legislative and issue campaigns;
Build our political capacity through grassroots PAC fundraising drives;
Oversee and carry out regional activity for federal legislative campaigns;
Help develop and lead political trainings for Local Union leaders as well as rank and file members;
Utilize the Labor Action Network (LAN) to create lists for our member mobilization programs;
Support our Local Labor Bodies with political and legislative support such as developing candidate questionnaire and field program script development;
Other duties as assigned.
QUALIFICATIONS
Bachelor's degree in Political Science or related field or equivalent related experience;
Minimum of 3 years in grassroots organizing experience with a labor or progressive organization required;
Minimum of four to six years' experience, ideally in a labor organization with fundraising and/or political organizing experience;
Proficiency with Microsoft Office suite and ability to use all functions in Microsoft Excel and PowerPoint;
Experience using online databases like NGP-VAN/LAN for analysis, virtual phone banks canvasses and activist engagement;
Must be comfortable resolving minor tech issues with iPhones, tablets and laptops;
Excellent oral and written communication skills are required;
Must be able to work with people from different aspects of political work, candidates and staff, local union presidents and staff, as well as rank and file members;
Must have strong written and oral skills;
Must have the ability to work independently;
Must have the ability to canvass and run a canvass;
Demonstrated understanding of the labor movement and culture;
Ability to work well under pressure and meet deadlines;
Work requires long and irregular hours, including nights and weekends;
Must have reliable, union-made vehicle with the ability to travel across Indiana as assigned.
To Apply:
Interested applicants should submit a cover letter and résumé to unoblessed@inaflcio.org
WHEN APPLYING: Be sure to indicate that you saw this information at UNIONJOBS.COM.