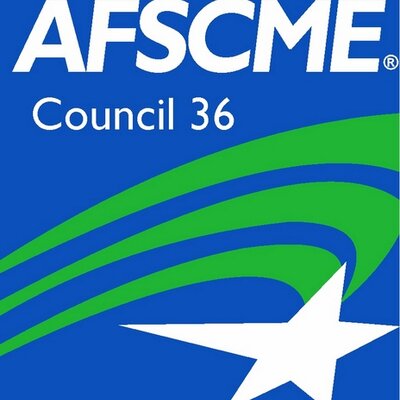 AFSCME District Council 36

Union Representative
Based in San Diego, CA
Background
The American Federation of State, County and Municipal Employees (AFSCME) is the country's largest public employees' union. AFSCME is the largest affiliate of the national AFL-CIO, with more than 1.3 million members and an overall representation of more than 1.8 million public employees in 46 states the District of Columbia and Puerto Rico. AFSCME is the fastest growing union in the United States and is committed to achieving employee dignity and improving the working conditions for working men and women throughout this country.
AFSCME Local Unions in Southern California are joined together in AFSCME District Council 36 to provide professional field representation, coordinated contract campaigns, political action and organizing. The Local Unions affiliated with AFSCME District Council 36 represent more than 25,000 public sector workers in 60+ Local Unions. Members in affiliated Local Unions work for county governments, cities, courts, school districts, special governmental districts, and transportation agencies.
Job Description
The Union Representative position provides the full range of representation to members in their assigned areas. This includes assisting, developing, training, and mentoring leaders in Local union administration, grievance handling through the arbitration level, contract negotiations, appearances before governmental councils, boards and commissions, political action, internal communications program, and internal organizing.
This assignment is for the San Diego area servicing various AFSCME 36 Public and Private Sector affiliates as assigned.
Job Duties
Recruits and Provides training and assistance in the administration of Local unions.
Negotiate or assist in contract negotiations, including proposal development, contract campaigns and negotiations skills.
Work with leaders in the development and implementation of worksite issue campaigns.
Train and assist stewards and officers in representation work, including grievances and disciplinary appeals up to and including arbitrations.
Train and assist leaders in the development of political action programs, including assessing potential candidates for office, recruit, and train member political activists, and lobbying elected officials.
Assist leaders in internal and external organizing campaigns.
Other related duties as required.
Requirements
A BS/BA or higher degree.
Three or more years of related work experience.
Ability to establish rapport with and organize members in widely diversified ethnic, social, and economic groups.
Experience in advocacy and leadership.
Impeccable diplomatic tact and excellent skill in verbal and written communications.
Quick learner possessing strong interest and working knowledge of labor rights and contract language.
Extensive project management experience in a high-stress environment.
Proven effectiveness in working with Local Union activists.
Must be experienced in the use of Internet and Microsoft Word and familiarity with desktop publishing.
Vehicle, driver's license, and required use of vehicle.
Salary Range
Competitive salary and benefits.
To Apply
Submit résumé to:
AFSCME District Council 36
3375 E Slauson Ave
Vernon, California 90058
ATTN: Executive Director
Email: HR@AFSCME36.org
AFSCME District Council 36 is an equal opportunity employer committed to a diverse workforce.
WHEN APPLYING: Be sure to indicate that you saw this information at UNIONJOBS.COM.