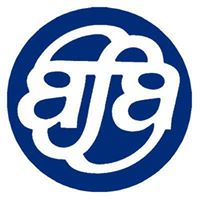 Association of Flight Attendants
CWA, AFL-CIO

Data Specialist on AFA-CWA Delta Flight Attendant Organizing Drive
Based in Washington, DC
Position Title: Data Specialist on AFA-CWA Delta Flight Attendant Organizing Drive
Location: Washington, DC
Start Date: October 2021
On November 1, 2019, after receiving thousands of requests from Delta Flight Attendants, the Association of Flight Attendants-CWA (AFA-CWA) announced that the union is putting its full resources behind efforts to organize a union with AFA-CWA. This campaign is the largest in the country with more than 20,000 Delta Flight Attendants seeking to gain a voice, respect and fairness on the job. Delta is the only U.S.-based mainline carrier where Flight Attendants are not represented by a union. Delta Flight Attendants have kept their Union campaign moving forward even in the midst of a global pandemic and are now ramping up their efforts with renewed urgency.
This campaign is not only the biggest in the country, it is a major organizing campaign in the south at a southern-based company. Delta Air Lines, Inc. is a U.S. legacy airline headquartered in Atlanta, Georgia, where approximately one third of the 20,000 Flight Attendants are based. The airline operates over 5,000 flights daily and serves more than 300 destinations. Delta has 14 Flight Attendant bases and focus cities including Atlanta, Boston, Cincinnati, Detroit, Fort Lauderdale/Miami, Honolulu, Los Angeles, Minneapolis-St. Paul, New York, Orlando, Portland, Salt Lake City, San Francisco, and Seattle.
AFA-CWA is seeking Data Specialists to manage the organizing data base, work closely with the campaign lead to organize phone banking and activist follow up, assist with activist materials and distribution, and support work in communications for the campaign. The positions are based in Washington, DC at the CWA Building within the AFA offices. These are one year positions with the ability to expand. The positions are represented by The Guild with minimum starting pay at approximately $60,000 and other CWA staff negotiated benefits including healthcare.
CWA is an equal opportunity employer. Women, people of color, LGBTQ+ workers are strongly encouraged to apply.
Responsibilities
Provide data, targeting, and technological guidance and support for organizing, issue, and/or electoral campaigns.
Administer, support, and train users on organizing and engagement systems.
Use tools and techniques to conduct targeting, analysis, and reporting for organizing, issue, and/or electoral campaigns.
Assist staff and affiliates in developing strategies, data processes, and reporting to accurately measure progress toward organizing goals.
Provide data driven strategic guidance on best tactics and tools to achieve goals to leadership.
Create and/or maintain internal databases, including manipulation of voter, membership, volunteer, and other person level data.
Work with internal and external staff to establish best practices and standards for data collection, acquisition, and preservation.
Work across departments and with vendors to integrate the flow of information across organizing tools and other systems used by CWA.
Develop and administer data collection systems for integrating data from field and digital campaigns.
Other duties as assigned by the Organizing Drive Lead.
Qualifications
BA or BS in related field or equivalent work experience.
Skills
Familiarity with online and electoral tools and datasets such as Action Network, Salsa, Catalist, VAN, and other constituent relationship management tools.
Strong Microsoft Word and Excel skills, and experience with at least one of the following areas:
Relational databases and SQL
Statistical packages
Mapping
Programming or scripting languages
Strong interpersonal and communication skills, including the ability to communicate technical subjects to non–technical individuals.
Ability to continually develop skills related to use of rapidly changing technology and communications best practices.
Understanding of common direct voter contact programs and labor organizing practices.
Experience in the use of data and analytics to drive effective decision-making in organizing, issue, and/or electoral organizing.
Effective time management skills, including demonstrated ability to manage and prioritize multiple tasks and projects.
Ability to work long and extended hours when needed.
Job Specifications:
Wage: $61,533.69 – $86,702.81
Benefits and other terms as described in the Guild Contract, 10/01/2015
Position covered by the Guild Contract with CWA
To Apply:
If you feel you have the background and experience to qualify for this position and wish to apply for it, outline your qualifications and submit a letter of interest online at:
https://www.paycomonline.net/v4/ats/web.php/jobs/ViewJobDetails?job=49168&clientkey=3DD4D8AF8C58AF2A4AA4B0629E6428E9
CWA is an equal opportunity employer, and, as such, does not discriminate an employee or applicant on the basis of race, creed, color, age, sex, national origin, marital status, sexual orientation, gender identity, religious affiliation, disability, or any other classification protected from discrimination under applicable law.
WHEN APPLYING: Be sure to indicate that you saw this information at UNIONJOBS.COM.