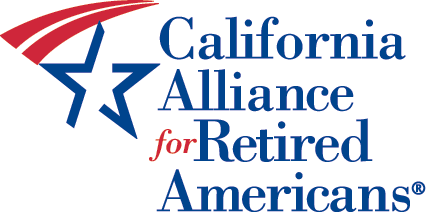 CARA
California Alliance for Retired Americans

Central Valley Organizer
(part-time position)
For covering the Central Valley Area of California
Special Knowledge, Skills and Abilities Required: Demonstrated experience in grassroots and political campaigns. Ability to work with a large volunteer corps of activists. Experience working with seniors and people with disabilities, and on senior issues is highly desirable. Bi-lingual in Spanish would be extremely helpful, but not required. Familiarity with on line tools such as zoom, social media platforms, etc.
Building for Action:

Assist the Executive Director, Board of Directors, CARA Staff, and activists with identifying and recruiting CARA affiliates and activists; work in collaboration with CARA Board and Staff.
Work with existing CARA leadership to develop and execute an organizing plan to strengtben the CA Alliance grassroots program and structure – specifically the CARA Action Team (CAT) Program;
Assist in carrying out CARA's educational and legislative program in the Central Valley;
Work with other key groups in the Central Valley to coordinate efforts and build a grassroots movement in the area

Promote Legislative Agenda:

Work with affiliates, CAT teams, leaders and interested individuals to chair meetings, speak at rallies, demonstrations and press events; visit, write or call legislators and speak publicly about the importance of the CARA's legislative agenda (on Statewide and National issues)
Draft Press releases, talking points, statements;
Assist with turnout for Lobby Days, rallies, press conferences;
Coordinate state efforts on special projects, health reform, long term supports and services, housing, etc.
Design educational presentations for Board members and leaders to share with their members
Provide educational literature to affiliates and individuals;

Fundraising:

Promote membership with California Alliance (organizational and individual);
Support fundraising efforts designed by CARA and help with implementation such as
special events with ticket sales, ad sales, raffle sales, etc.

Other Duties as assigned
Travel Requirements: The position of Central Valley Organizer will require occasional and sometimes extended travel throughout the region (Rocklin to Stockton to Bakersfield). The candidate will be reimbursed in accordance with CARA's travel policy. Some travel to Northern CA and Southern CA for staff meetings, board meetings, legislative visits to the State Capitol.
Compensation: This is a part- time position (20 hours per week). Salary will be based on experience. Partial health benefits, vacation and sick day policies at pro-rated amount.
Seniors, people with disabilities, Black, indigenous, people of color are strongly encouraged to apply. CARA is an equal opportunity employer.
Deadline for application is November 1, 2021 or until position is filled.
To Apply
Please submit a cover letter and résumé to:
California Alliance for Retired Americans
1675 7th St., # 23754
Oakland, CA 94615
or
Email: personnel.cara@gmail.com, with Central Valley Organizer Application in the Subject line.
The cover letter should include an explanation of your interest and relevant skills for the job.
(No phone calls, please).
WHEN APPLYING: Be sure to indicate that you saw this information at UNIONJOBS.COM.