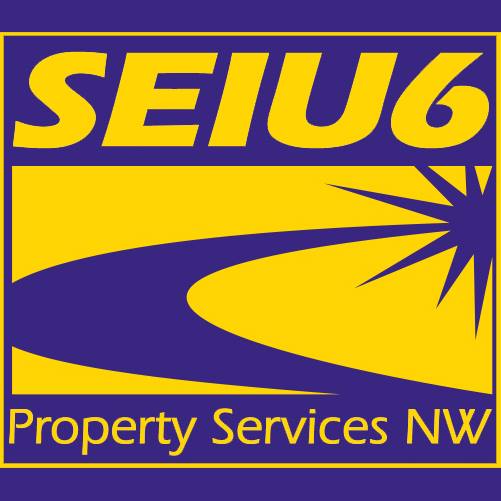 SEIU6 Property Services NW

External Organizer
Property Services Division
Based in Seattle, WA



(Seattle/Puget Sound Area)
SUMMARY:
SEIU6 Property Services NW is seeking an entry level External Organizer to help workers form a union by identifying and developing worker leaders, engaging with workers 1-on-1 and in groups, and by mobilizing members and the community to support a pro-worker agenda. External organizers work in coalition with other unions and community groups to support low-wage workers organizing across industries and across the region and country.
JOB DESCRIPTION: Organizer performs a wide range of duties, which may include:
Engaging, motivating, and activating worksite leaders and member organizers around a vision of union difference
Conducting broad and intensive outreach efforts to non-union workers
Building one-on-one relationships with workers
Identifying, recruiting, and developing worker leaders
Conducting individual and group meetings with workers to move organizing campaigns forward.
Planning and carrying out effective organizing campaigns
Mobilizing for actions and events to support worker organizing efforts
Engaging workers in our fight to promote racial and economic justice
Working with non-union workers to successfully form powerful unions
Willing to work irregular, and sometimes, long hours and weekends. This is not a 9-5 job.
Other related duties as assigned.
JOB QUALIFICATIONS: Ability to work independently but also as part of the SEIU6 Team; Self-starter, effective oral and written communication skills; ability to work well with diverse people; computer literacy preferred; bilingual a plus-but not required, organizational leadership experience required; and ability to exercise high level of judgment. Driver's License and car (with insurance) required.
PREFERENCES: People of color, multilingual, and women candidates strongly encouraged to apply.
COMPENSATION: Competitive salary; excellent benefits, including employer-paid health insurance and pension, car allowance.
SUBMISSION INSTRUCTIONS: Must submit a cover letter; a current résumé, and three job references to by mail, fax, or email:
Attention: Zenia Javalera
MAIL: P.O. Box 3716, Seattle, WA 98124
E-mail to: zjavalera@seiu6.org and ekelsey@seiu6.org
FAX: (206) 448-0880
SEIU is an equal opportunity/affirmative action employer.
The Service Employees International Union is the nation's fastest growing labor organization with 2 million members. SEIU is on the cutting edge of progressive activism, building the power of low-wage workers, and engaging in larger social issues such as health care, housing, and immigration.
SEIU 6 Property Services NW represents over 10,000 working women and men in various jobs throughout Washington State. SEIU 6 members work in Airport, Janitorial, and Security. Through organizing and collective power, SEIU6 members have been able to raise the standards for working families across Washington State.
The Property Services Division is home to Stand for Security (security officer organizing) and Justice for Janitors (janitor organizing) campaigns, existing national dries to empower workers to unionize and improve working conditions as well as win significant wage gains, health insurance, full-time work, and organizing rights for low-wage property service workers.
WHEN APPLYING: Be sure to indicate that you saw this information at UNIONJOBS.COM.