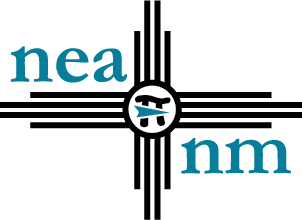 NEA-NM
National Education Association of New Mexico

Labor Organizer
Based out of Las Cruces, NM
The NEA-New Mexico (NEA-NM) is seeking qualified applicants for the position of Labor Organizer. The candidate who fills this position will be responsible for advancing an organizing campaign in higher education, which includes: leader identification and development; management of organizing database; development and execution of trainings; individual and group outreach (virtual and in-person*); collaboration with an organizing team to create internal and external content to advance the campaign; cultivation of relationships with external stakeholders across various organizations to promote and support the campaign; development and implementation of marketing plans that will serve to enhance the Association's visibility and standing among educators and the community at large; development and support in creation of promotional ideas, materials, and tools to track and assess campaign support.
The position is time-limited at one year and begins as soon as practicable. Candidates must be willing to travel across the southwest region of the state and be available to work evenings and weekends, as needed. It is ideal for the Organizer to reside in or near the Las Cruces area and must have a valid driver's license and reliable transportation.
Qualifications: Strong preference will be given to candidates with at least 3 years' experience working for a labor union with experience organizing new locals and union representation campaigns, additional preference.
The successful candidate should possess:
Labor/Union experience and grounding in tenets of Organizing
Social Justice orientation grounded by principles of equality and fairness
Familiarity with higher education (structure, workforce, context)
At minimum, a bachelor's degree (preferably in social sciences)
Experience in managing databases, preferably in a campaign organization
Advanced skills in the use of MS-Office (i.e., Word, Excel, PowerPoint, Access and Outlook) tools, utilizing data software and third-party systems
Experience managing organizing campaigns, with union representation campaign experience a plus
Marketing experience with the ability to optimize effective marketing programs using a variety of toolsets
Experience in strategic planning
A diversified background in leading projects and have a presence/reputation that makes others want to work with them
Ability to develop productive and sustained relationships with diverse groups and individuals within
an organization as well as outside partners and vendors
The position requires initiative, self-motivation, and administrative competence. Ability to speak and write with professional skill and authority is essential. The candidate must be able to travel and be available for virtual meetings with other organizers, staff, and target organizing constituencies. Ability to communicate effectively with colleagues, vendors and consultants to develop engagement strategies that advances the organizing campaign.
Viability of in-Person outreach will continually be assessed as a strategy due to dynamic nature of and risks from the pandemic
Preferred Competencies
A flexible approach for enabling organizational change and an aptitude for problem solving along with the capacity to successfully engage with target constituents
Commitment to the principle of progress through collective action, distributive leadership, and use of the position to support efforts to strengthen the organization's mission
The general qualifications required of a NEA-NM staff, including a high degree of intelligence, integrity, creativity, leadership ability, and positive attitude
Experience with volunteer management, recruitment, and retention, or equivalent
Experience in coordinating organizing campaigns
Successful experience working in a non-profit and/or non-profit advocacy environment
Considerable knowledge of public higher education
The ability to contribute to the management decision-making process
Experience influencing others outside of direct reports
Excellent analytical skills, ability to use data to drive improvement, attention to detail, and organizational skills.
Benefits and Compensation
Funding for this position is limited for only one year. NEA-NM is prepared to offer a generous and competitive salary (commensurate with experience and qualifications). Excellent fringe benefits package including health, dental, vision, and life insurance.
Application Procedure
Candidates who wish to apply may do so by submitting a letter of interest and résumé, electronically, to Edie Brycelea at: ebrycelea@neanm.org. Questions about the application process may be sent to Edie Brycelea through email.
The position will be open through September 30th or until filled.
NEA-NM is an equal opportunity employer. Ethnic minorities and women are encouraged to apply.
WHEN APPLYING: Be sure to indicate that you saw this information at UNIONJOBS.COM.