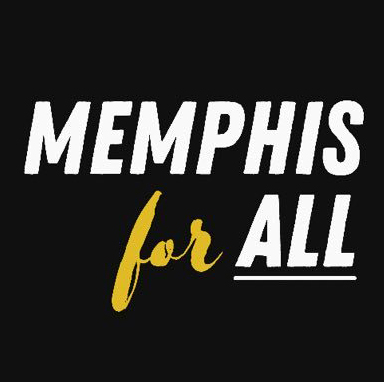 Memphis For All

Tennessee Bargaining for the Common Good Coordinator
Based in Memphis or West Tennessee
(preferred)
Position Summary
The Coordinator will drive the growth of Bargaining for the Common Good (BCG) work in Tennessee by enabling its incorporation into campaigns by labor unions and community-based organizations, and implementing a broad shared campaign to highlight the regressive tax system of TN, and the need for just community investments. The Coordinator will collaborate with partner organizations to plan and implement Tennessee BCG programs, with a special emphasis on Memphis and West Tennessee.
Essential Responsibilities
Take on supporting roles in existing campaigns by BCG partners
Participate in campaign planning and contribute options for integration of BCG analysis and methods into campaigns run by BCG partners.
Facilitate existing resources and develop new resources to support existing campaigns.
Coordinate the involvement of new organizations as campaigns expand their alliances.
Build out opportunities around existing campaigns to raise awareness of and further adoption of BCG.
Conduct training for coalition groups around running campaigns, race-class narrative, invest/divest and 'fair-share' framework, and other integrated BCG analysis and methods.
Collect data on contract timeframes and other needs for current and potential BCG union partners.
Support existing campaigns including fights over ARPA funds, the Tennessee state budget, the Memphis Moral Budget campaign, WeDecideTN statewide work, and Memphis For All base building.
Build our base
Facilitate, plan and coordinate a campaign to highlight the regressive tax system in TN, and the need for community investment.
Implement petitions or other core contact collection tools and host community forum events around inequality and corporate wealth.
Resource the campaigns through development and sourcing of services such as research and communications.
Create volunteer opportunities and convene monthly volunteer member meetings to move new contacts up a ladder of engagement.
Expand relationships and resources
Identify and assess opportunities for new partnerships with unions, CBOs, institutions, faith communities and others who represent constituencies that are vital to BCG campaigns. Of special interest are constituencies that have strong relationships with local elected officials in Memphis and West Tennessee.
Develop relationships with potential new partners and introduce an expanding number of organizations to BCG concepts and opportunities for involvement.
Participate in national BCG meetings, monthly and quarterly.
Qualifications
At least three years of experience in organizing, electoral, or political work, with increasing responsibilities.
Experience in or concrete knowledge of campaigns and policy around collective bargaining, workplace organizing, racial justice, immigration, education, LGBTQ justice, economic justice, environmental justice
Experience coordinating coalitions of organizations to execute high-stakes campaigns
Demonstrated analytical and strategic planning skills
Teamwork
Project and time management
Communication and interpersonal skills
Negotiation and problem-solving skills
Ability to adapt to the context and work under pressure
Based in Memphis or West Tennessee preferred,
Administration and Work Environment
This position will be housed within Memphis For All Education Fund.
This position will report to and be supported by a small campaign steering committee composed of anchor partner representatives.
Further work environment details are to be determined; this job requires flexibility of work environment, based on campaign needs.
Salary and Benefits
$54,000 – $60,000
Health Insurance
Contact
Please submit résumés to: TNBCGJob@gmail.com.
WHEN APPLYING: Be sure to indicate that you saw this information at UNIONJOBS.COM.