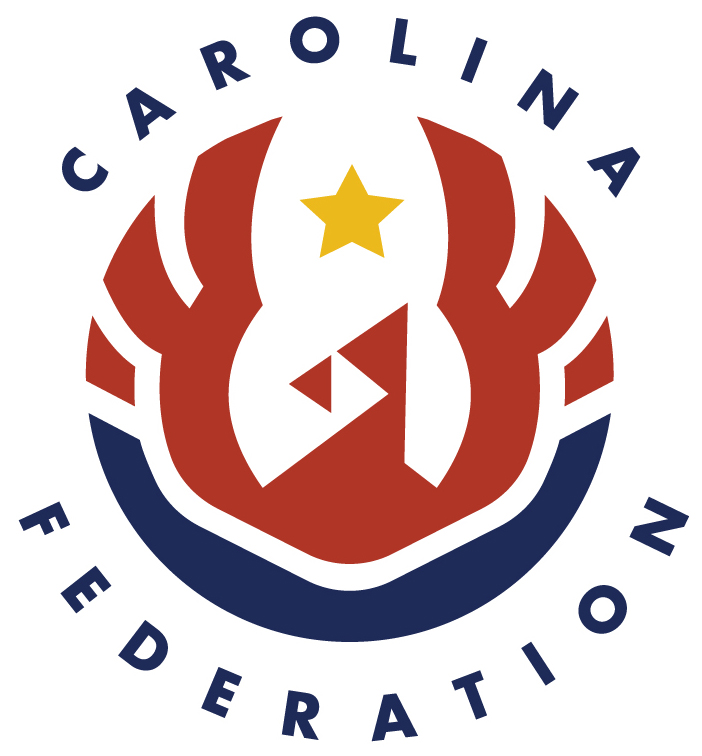 Carolina Federation

Forsyth County Engagement Canvassers
For covering Forsyth County, NC
About the Carolina Federation
The Carolina Federation is a statewide organization that brings local people together across race and the rural-urban divide to build political and electoral power in their own communities and across North Carolina.
At a time when the right-wing still holds power in North Carolina and far too many campaigns overlook the importance of long-term investment in local communities, we are developing a bold approach to multi-racial organizing and voter engagement for our state. Our approach to building power is defined by our relentless commitment to bringing new people into political action, our deep investment in local leadership and our intentional integration of cultural work with community and electoral organizing.
About the Engagement Canvasser Position
We are hiring Engagement Canvassers based in Forsyth County in order to massively expand the number of people permanently engaged in our chapter membership and the political process. Engagement Canvassers motivate and empower community members to become involved in political change in their community, measured in an increase in our membership and the participation of community members in events and actions.
In order to recruit members and register people to vote, Engagement Canvassers will do daily door-to-door outreach in neighborhoods as well as outreach in colleges, community centers, and other institutions. The general schedule is likely to be 11am - 7pm, Tuesday through Saturday. Applicants must be able to work evenings and weekends and have their own transportation.
Canvassing and/or community service experience is a plus, but not necessary. Because we believe that leadership development is key at every level of our organization, we provide paid training experiences as a built-in part of our program.
Our Engagement Canvassers will work under the leadership of our Engagement Director and under the supervision of an Assistant Director.
We are seeking Engagement Canvassers who would:
be thrilled to help grow an innovative political organization across North Carolina
fit our culture of courageous leadership and playful camaraderie, and
share our deep love of people and ferocious commitment to power and transformation.
Qualities We're Looking for in an Engagement Canvasser
We believe that skills and competencies can be taught, while values, alignment and leadership qualities are more deeply ingrained. Because the work we do is political, fast-paced, deeply relational, and about power, we look for the following qualities:
Politically Clear: You know why building power through elections, issue campaigns, and organizing is essential. You are convinced that racial, economic, gender, and environmental justice are what we need and you lift up the leadership and dignity of working-class people and people of color.
A Leader Who Unleashes More Leadership: You take responsibility for motivating others and coordinating effective collective action, building powerful teams, even in the face of obstacles. But most of all you unleash leadership in others, igniting responsibility and ownership in those you lead.
Interdependent: You bring your best, rely on the strengths of others, and know that we are responsible for each other's well-being.
Courageous and Determined: You draw from deep values and beliefs so you continue to take action towards goals, even in the face of change, fear, loss, conflict, and uncertainty
Ambitious, Innovative, Relentless: You believe that you and others are capable of greatness and you believe that we can win so when things get difficult you get creative and keep trying and learning until you succeed.
If you fit these qualities, then you're a strong candidate for the Engagement Canvasser position. And while there are some important skills that we are looking for (see next section) we believe these qualities are the foundation -- out of which skills and competencies can be developed.
Skills and Competencies We're Looking for in a Engagement Canvasser
The following are the abilities and experiences that the strongest candidates will possess. We offer them as a broad outline; it is not necessary that applicants have experience in all of these.
Experience in community or labor organizing is desired, but not required
Ability to develop and implement goals based on critical thinking about grassroots organizing strategy and tactics
Ability to work as part of a team, commitment to pitching in to help others
Experience working in an environment where diversity based on race, nationality, gender, age, sexual orientation and physical ability are important values
Effective oral and written communicator, values and fosters open communication, uses and understands the importance of active listening skills
Values self-improvement, able to accept praise and critical feedback and seeks evaluation
Experience with and commitment to working on racial justice issues and / or working in communities of color
Strong personal time management skills and the ability to work under pressure
Benefits and Compensation
This is a full-time, salaried position compensated at $18 a hour. The position includes employer-paid health insurance. The position is time-limited for 14 weeks, but there may be opportunities for continued employment.
How to Apply
Please send a cover letter, résumé, and at least three references to: jobs@carolinafederation.org.
In your email or cover letter, please include how you heard about this position.
WHEN APPLYING: Be sure to indicate that you saw this information at UNIONJOBS.COM.