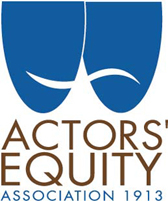 Actors' Equity Association

Senior Business Representative
Production
Based in New York, NY



(currently REMOTE)
Summary
Actors' Equity Association, the union of professional theater actors and stage managers in the United States, is hiring a Senior Business Representative. Actors' Equity is a national union affiliated with the AFL-CIO, with 51,000 members – and growing. This Senior Business Representative supervises and leads staff in collective bargaining, contract administration and organizing for Equity's oldest agreement, the Production Contract, which is collectively bargained with the Broadway League. This position is currently remote but will be based in the New York City office in the future.
Key Responsibilities:
Oversee the management of matters related to collective bargaining in assigned areas of the Union's jurisdiction, including serving as or assisting the lead negotiator on agreements.
Supervise and lead a team of Business Representatives in the administration of collective bargaining agreements in assigned areas. Supervision includes giving work direction and guidance, performance management, hiring and termination.
High-level analysis and interpretation of contractual provisions, financial data and industry trends.
Address contractual disputes with Equity's bargaining partners, including overseeing the processing of grievances and claims prior to arbitration.
Engage with elected leadership and member committees on matters related to internal union procedures.
Assist in strategic organizing objectives in areas of Equity's core jurisdiction.
Equity is making conscious steps to become an anti-racist, multicultural institution. This role must engage in that work proactively and consciously.
Other duties as assigned.
Knowledge and Skills:
Capacity to work collaboratively.
Ability to plan and make decisions strategically.
Proficient collective bargaining skills, including drafting of proposals and collective bargaining agreement (CBA) language.
Must be able to analyze and create metrics to both manage and measure work.
Ability to give and receive feedback effectively and consistently, experience in prioritizing and delegating work.
Excellent communication skills required.
Demonstrated understanding of theater industry business practices, preferred
Computer savvy; experience with CRM preferred.
Must be available and willing to travel to such locations and with such frequency as Equity determines is necessary or desirable to meet its organizational needs. Work in the evening and/or on a weekend may be necessary.
Education and Experience:
4-7 years of experience related to managing collective bargaining relationships, or equivalent experience required.
Bachelor's Degree or equivalent relevant work experience a plus.
Compensation:
Starting Salary $90,000/year.
Excellent individual and family health benefits.
Employer-funded defined benefit pension plan.
401k
Applications without a résumé and cover letter will not be considered.
To Apply:
Please visit: https://www.actorsequity.org/aboutequity/Jobs/
Actors' Equity Association is committed to equal employment opportunity for all, regardless of race, religion, color, sex, age, pregnancy, national origin or ancestry, genetic information, disability, veteran status, socioeconomic status, marital status, caregiver status, sexual orientation, gender identity or expression and all characteristics protected by law. We are also committed to compliance with all fair employment practices regarding citizenship and immigration status.
WHEN APPLYING: Be sure to indicate that you saw this information at UNIONJOBS.COM.