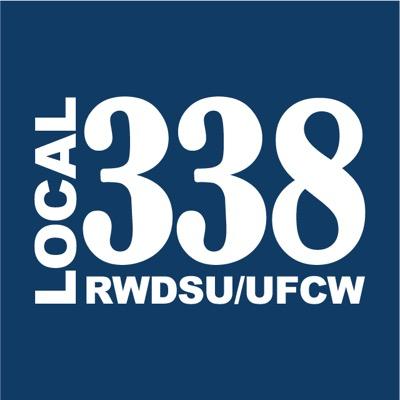 Retail, Wholesale and Department Store Union
Local 338

Full-time Union Representative
Based in Nassau County, NY
Come join our labor organization's team of professionals! Every day, we work together to make a difference in the lives of our members and all working people.
We represent a diverse membership in various industries throughout New York and New Jersey. Our organization, located in western Nassau County, employs dedicated, determined, and passionate advocates who, together, make a significant impact in the lives of our members through representation, education, legislative advocacy and comprehensive benefits.
We have openings for experienced Union Representatives and those who are recent graduates looking to start their career in labor. Our union representatives play a critical role in our organization, complementing our overall mission through the representation of members and organizing workers throughout NY and NJ. Reporting to the Ex. Vice President, the union representatives work collaboratively within the field staff applying a team-based approach to servicing members, providing quality site visits, ensuring the highest standards of duty of fair representation and maintaining and creatively enhancing contract negotiations and fostering relationships to yield organizing leads.
The successful candidate must possess well developed leadership skills, be highly self-directed and self-motivated, able to work independently, as well as in a highly team-oriented environment. Candidates must possess strong written and oral communication skills, as well as critical thinking and problem-solving skills while being able to multi-task, and consistently adhere to meeting deadlines and prioritizing and have strong working knowledge of labor law.
Responsibilities include but are not limited to:
Contract enforcement.
Contract negotiation as necessary/appropriate.
Investigate and present member grievances and arbitrations.
Identify and develop stewards and leaders within shops
Mobilize and organize members around Union activities.
Organize new and residual members.
Ensure member political action contributions and participation in political activities.
Ensure member voter registration.
Generate correspondence as necessary/appropriate.
Participates and involves members in community service activities.
Minimum Qualifications:
A Bachelor's degree in labor studies, political science, or related field is highly preferred
Bi-lingual Spanish speaking required.
Five (5) years representation and/or organizing experience
An equivalent combination of training, education and experience in related fields and educational disciplines
Must be flexible with schedule.
The ability to read and comprehend simple to complex instructions, short correspondence, contracts, and memos; to write simple to complex correspondence; ability to effectively present information one-on-one, small, and large group situations.
The ability to apply common sense understanding to carry out instructions furnished in written or oral form. Ability to deal with problems involving several concrete variables in standardized situations. Must be able to perform basic to complex math computations both manually and with a calculator using addition, subtraction, multiplication, and division.
Must be comfortable using technology and different software.
Must possess a valid state driver's license.
Must be able to lift and carry a minimum of twenty pounds
We offer a dynamic work environment that welcomes initiative, creativity, and a passion for helping others, as well as a comprehensive compensation package.
To Apply:
Candidates who meet the requirements can submit their résumé and cover letter to: sdiohresources@gmail.com.
WHEN APPLYING: Be sure to indicate that you saw this information at UNIONJOBS.COM.