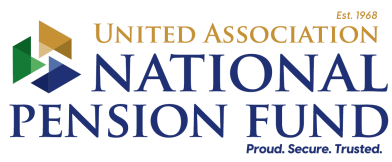 UANPF
United Association National Pension Fund

Accounting Supervisor
Financial Services
Based in Alexandria, VA
The United Association National Pension Fund (UANPF) is seeking to fill a Financial Supervisor position in our Accounting Department reporting directly to the Controller. The UANPF is a multi-employer pension fund organization committed to providing post retirement, defined benefits to the hardworking retirees from over 180 local unions across the United States. We are seeking a strategist, able to utilize strong leadership, management, delegation and accounting expertise to oversee and ensure the accuracy and reliability of the day to day, monthly and annual operations of all non-investment accounting data. This position directly supervises the finance staff, is responsible for reviewing, approving and providing financial analytics and reports, inclusive of the annual budget. In coordination with the Fund Auditors, this position takes responsibility for all tax filings including annual PBGC and Form 5500 for multiple plans.
Responsibilities
Manages the Financial Operations team to ensure the timely and accurate execution of, but not limited to, the following:

month and year-end processes
contributions income recognition and reconciliation
general ledger
payroll and accounts payable
budgeting and forecasting
income and expenditure variance analysis
trust account statement reconciliations
fixed assets and prepayment schedule

Provides effective leadership, management and delegation to motivate, coach, develop and mentor staff.
Provides continual evaluation of procedures, workflows and software; suggests processes to improve organizational operations and efficiency of the Financial Operations Team.
Oversees the daily processing of checks and wires/ACH.
Reviews and approves refunds of employer contribution overpayments.
Oversees the monthly close, reviewing reconciliations and working closely with staff to maintain an accurate trial balance for all entities.
Coordinates monthly financial statement preparation with internal stakeholders.
Insures the timely and accurate presentation of financial statements and other reports to Fund Officials.
Supervises and reviews necessary schedules for year-end audits and Form 5500.
Supervises the preparation of all accounting related governmental reports filed by the Fund Office; provides Fund Auditors with all necessary information for filing other reports required by governmental authorities.
Coordinates and manages all tax filings, including PBGC, Form 5500, etc. to ensure timely submission.
Monitors compliance with legal reporting and disclosure requirements.
Initiates and aids in the development and implementation of data processing systems required to maintain accurate records of summary contractor contributions and amounts reciprocated.
Supervises the storage and retrieval of accounting records required for future reference.
Insures that all processes are known, including the Controller's position, to provide back up support as needed.
Develops and tracks key performance indicators.
Required Education and Experience:
Bachelor's Degree in Accounting or like field or combination of education and commensurate experience.
Supervisory experience required.
Strong management and administrative skills required.
Experience working with Retirement Plans a plus.
Salary: $85,000 – $95,000 annually
Benefits: Employer paid benefits include medical insurance, prescription drug, dental and vision benefits, short and long-term disability benefits, a defined benefit pension plan, 401(k) plan, flexible spending accounts and free parking.
To Apply:
Apply here: https://workforcenow.adp.com/mascsr/default/mdf/recruitment/recruitment.html?cid=7714feb1-1302-4b3b-9802-9e9491bda408&ccId=19000101_000001&jobId=409241&source=CC2&lang=en_US. Applicants will be required to register.
Equal Opportunity Employer
WHEN APPLYING: Be sure to indicate that you saw this information at UNIONJOBS.COM.