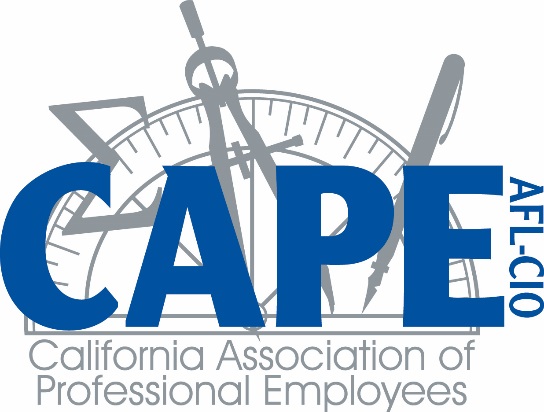 California Association of Professional Employees

Business Agent
Based in Pasadena, CA
JOB TITLE: Business Agent
FLSA STATUS: Exempt
EXPECTATION FOR ALL EMPLOYEES
Support the organization's mission, vision, and values by exhibiting the following behaviors: excellence, competence, collaboration, innovation, respect for others, accountability and ownership.
POSITION SUMMARY
Under the general supervision of Counsel and the Field Services Director, this position provides advice and Association representation of individuals and small groups in grievances and matters subject to "consultation" and "negotiation" with the employer, as well as performs a wide variety of functions dedicated to membership recruitment, retention, education, and organizing.
ESSENTIAL FUNCTIONS
Provides advice to members regarding their employment problems
Provides advice to non-members as to whether their employment problem is grievable under their Unit's MOU
Upon request provides individual employees with Association representation in pursuing their grievances
Investigates individual employees' employment problems, including those subject to a pending grievance
Upon request provides Association representation to individual employees in investigative interviews as to general misconduct allegations
Upon request provides Association representation to individual employees regarding pre- discipline "Skelly" proceedings
Represents the Association in meetings with County or Departmental managers regarding matters subject to "consultation" and "negotiation" impacting a group of employees
Staffs Departmental Joint Labor-Management Committee meetings as the lead representative to help members achieve their goals
Assists in Unit and major subject negotiations (collective bargaining), including establishing and training of bargaining teams, and development of salary and benefit proposals
Participates in membership mobilizing for contract negotiations and political action support
Implements membership recruitment campaigns such as for Agency Shop and/or external organizing and recruits new members
Conducts frequent work site visits and meetings with union members and gives presentations regarding union programs, goals and activities
Assists development and maintenance of the Delegate Program, including training
Contributes to communication efforts as needed, including assistance with publication of the CAPE Newsletter, bulletins and email broadcasts, meeting flyers, website, and other publications
Represents the Union at a variety of meetings and events, as necessary
Attends Annual Membership Dinner, seminars, and other functions as required
TO APPLY:
Interested applicants should send an email with a cover letter, resume and 3 references to: capejobs@capeunion.org.
WHEN APPLYING: Be sure to indicate that you saw this information at UNIONJOBS.COM.