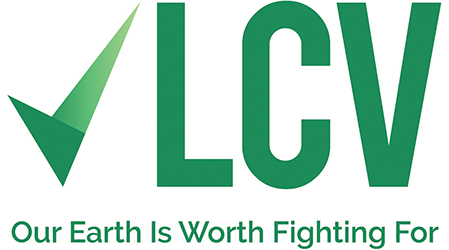 League of Conservation Voters



Website Manager
Based out of Washington, DC



(location is flexible)
Title: Website Manager
Department: Communications
Status: Exempt
Reports to: Senior Director of Digital Strategy
Positions Reporting to this Position: None
Location: Flexible
Union Position: Yes
Job Classification Level: D
Salary Range (depending on experience): $68,884 – $84,079
General Description:
LCV believes our earth is worth fighting for because everyone has a right to clean air, water, and a safe, healthy community. To ensure those rights are protected, we help people use their power to shape policy, hold politicians and polluters accountable, and influence elections.
For more than 50 years, LCV has grown into a potent political force for protecting our planet and everyone who inhabits it. We have built a powerful national movement with 30 state affiliates, and grassroots and community organizing programs across the country.
LCV is seeking a Website Manager to oversee the LCV and LCV Education Fund websites, as well as the organization's portfolio of microsites. The Website Manager will be responsible for the overall maintenance and upkeep of our web properties, work closely with a cross departmental digital strategies team to ensure website content is regularly updated, and develop new strategies and tactics to increase website traffic. Using Google Analytics, SEO, and other web tools, the Website Manager will also work with content creators to enhance our web presence and user experience., The Website Manager will also project manage a website redesign process, working with an outside firm.
Primary website goals include improving usability and overseeing functionality for activists and donors, increasing online donations, showcasing priority campaigns and issues, ensuring web content centers racial justice and equity, and lifting up the LCV brand in the digital space. This is an excellent opportunity for an experienced website manager and innovative thinker to join a fast-paced, dynamic team. This newly created role requires a commitment to our core value of advancing racial justice and equity.
Responsibilities:
Collaborate with content creators on our communications and marketing teams, as well as programs staff to implement a content calendar and ensure website content is regularly updated; ensure web properties reflect the dynamic news-cycle driven environment LCV operates in and centers racial justice and equity.
Set up, track, and analyze Google analytics; provide guidance and recommendations to content creators based on website performance and traffic. Create strategies to grow subscriber base and web traffic metrics.
Perform site map audit of the websites and restructure as needed for usability and general hygiene; fix broken links and redirects; work to make sites make more sense to search engines. Eliminate redundant and/or duplicate information.
Respond to and troubleshoot all website issues.
Actively lead in applying a racial justice lens to all LCV web strategies, including but not limited to making sure that the imagery we use on the website represents the movement, prioritizing racial justice and equity content in a site map, and making sure that the website is part of heritage month content and planning.
Use SEO plugins or other tools to optimize for keywords and readability and to ensure metadata is correct on key pages.
Develop and lead an a/b testing and optimization program to identify and implement actions that will increase donations.
Provide high-level web strategy recommendations to improve overall functionality and usability of websites and implement those improvements.
Collaborate with key staff on content strategies to ensure that the website aligns with brand strategy and meets the organization's standards. Build program-specific pages for advocacy campaigns, fundraising efforts, and other organizational priorities.
Work with content creators to own, maintain, and update microsites.
Work with LCV's IT consultant, outside developer, and other website-related vendors on technical issues, which includes ensuring regular backend maintenance and security updates are performed and coordinating between various consultants and vendors, as needed.
In collaboration with LCV's IT consultant, manage and maintain the registration and renewal of the organizations' domains.
Train approved staff on how to update and post content to websites.
Perform other duties as assigned.
Qualifications:
Work Experience: Required - At least 3-5 years of professional experience in both frontend and backend website management. Experience with various content management systems, including but not limited to WordPress. Experience with Every Action, Phone2Action or Blackbaud products (or similar systems). Experience managing projects and driving website strategy, including coordinating and leading cross-department work teams. Experience overseeing the creation of a microsite and the redesign of a website. Experience using data-driven methods to track the long-term success of campaigns. Experience in search engine optimizations that increase visibility and traffic. Preferred - Experience working for a nonprofit, political organization or political campaign. Experience with SEM, eCRM, database, or analytics.
Skills: Forward thinking, innovative and analytical mindset that is ready to push LCV to build a stronger web presence; excellent skills in user experience and web design; strong analytical thinking and experience with Google Analytics; great understanding of Search Engine Optimization; proficiency in HTML, CSS, and other web languages; proficiency in Adobe Suite; excellent problem-solving skills; experience with project management tools, such as Wrike; able to work independently and troubleshoot web issues in a fast-paced environment; enthusiastic team player; passionate about the environment and advancing environmental justice.
Cultural Competence: Demonstrated awareness of one's own cultural identity, views about difference, and the ability to learn and build on varying cultural and community norms. Commitment to equity and inclusion as organizational practice and culture. Understands how environmental issues intersect with racism, economic and social inequality in the US and has a passion for working to dismantle these systems. Interest in electoral politics and understanding of how the electoral landscape affects policy advocacy.
Working Conditions: This job operates in a professional office environment, and routinely uses standard office equipment such as computers, phones, photocopiers, and audiovisual systems. This position is largely sedentary, often standing or sitting for prolonged periods. The location of this position is flexible. Please note that all LCV staff are currently working remotely during the COVID-19 pandemic.
To Apply:
Send cover letter and résumé to: hr@lcv.org, with "Website Manager" in the subject line by July 18, 2021. No phone calls please.
LCV is an Equal Opportunity Employer committed to a racially just, equitable and inclusive workplace.
WHEN APPLYING: Be sure to indicate that you saw this information at UNIONJOBS.COM.