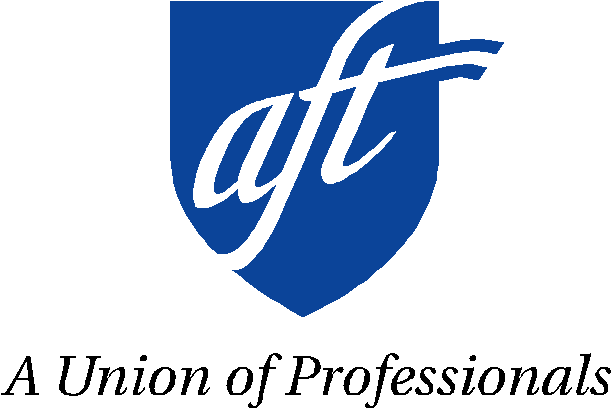 American Federation of Teachers

Full-Time Organizer
Higher Education
Can be based in various locations
Public education and unions are under the attack. AFT members are fighting back against these attacks and for racial, economic and educational justice for all of us.
The American Federation of Teachers is a 1.6 member union of professionals that champions fairness; democracy; economic opportunity; and high-quality public education, healthcare and public services for our students, their families and our communities.
JOB DESCRIPTION:
The Organizer will be responsible for a variety of aspects of a campaign with members in higher education across the country. This position will involve building relationships with workers, developing issues-based organizing plans for assigned areas, and for recruiting and sustaining motivation of an organizing committee of members and activists. This position is a part of an organizing team.
Organizing projects are often work of local unions or joint ventures between the American Federation of Teachers and state or local affiliated unions.
This job requires long and irregular hours, some weekend work, and occasional out-of-state travel for limited periods of time.
QUALIFICATIONS:
Willing to work long and irregular hours
Dedicated to social and economic justice, and public education
Able to work with individuals different from one's self
Experienced in community, student, labor, or environmental activism is a plus for organizer position
Union organizing experience preferred
Past experience working as an organizer with groups of activists on a common goal or plan
Experienced with social media platforms and campaign messaging
Understanding and/or experience of working in Higher Education and/or with labor organizing in Higher Education preferred
SUMMARY OF DUTIES AND RESPONSIBILITIES:
Organize and mobilize workers in higher education
Attend meetings with team members, supervisors to discuss progress and plan activities
One-on-one visits, site visits, in person meetings, phone calls, video meetings, and other interaction with members and potential members
Work with groups of activists on dedicated outcomes and benchmarks
Ability to relate to and work with diverse groups of people, as well as an understanding of the daily challenges faced by workers employed in higher education
Data entry on a daily and weekly basis
Utilize online tools to support campaigns and communication
Ability to work varied hours including nights, weekends and holidays.
Must have car and be able to drive and maintain a valid driver's license. Out-of-town travel as needed (once public health conditions allow).
SALARY AND BENEFITS: Competitive Salary and Benefits.
How to apply:
Please submit a cover letter (indicating your preferred location to work from and if you are willing to relocate) and résumé by and email it to jwedemey@aft.org
Equal Opportunity Employer and all are encouraged to apply.
WHEN APPLYING: Be sure to indicate that you saw this information at UNIONJOBS.COM.