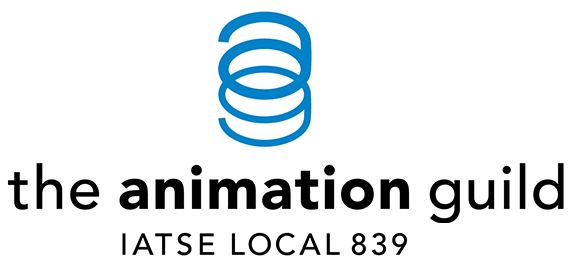 The Animation Guild
IATSE Local 839

Finance Operations Manager
Based in Burbank, CA
The Animation Guild is hiring a Finance Operations Manager.
This role will coordinate all member and internal financial matters with the Local. You will be responsible for processing member payments (dues and fees), setting up and maintaining any payment plans members request, and working with the Member Operations Manager to keep member accounts current, as well as processing the quarterly reports to the IATSE. In the absences of the Member Operations Manager, you may be called upon to cover their responsibilities. You will also be responsible for handling all internal financial matters which include all accounts payable and working with our outside bookkeeper to keep our records in order. You will be the point of contact to the accounting firm that handles our annual audit and government reports.
The Animation Guild is in the midst of moving to a new member database. You will help design, implement, and coordinate the administrative efforts needed to transition from our current workflow to a new workflow.
You will report to the Local 839 Business Representative.
Key Requirements:
Prior experience working with union membership records and databases
Prior bookkeeping and/or union accounting experience
Ability to connect with individuals in one-on-one, small group and large group settings.
High level of organizational skills, demonstrated ability to meet deadlines.
Self-starter, ability to work and produce results independently with little support.
Strong administrative and record-keeping skills, excellent follow-through.
Proficiency with QuickBooks Pro.
Key Responsibilities:
Learn and master current member operations workflow.
Design, implement, and maintain a new workflow with a new database.
Process and maintain records for all union bank accounts.
Point of contact for outside bookkeeper and accounting firm
Other administrative support tasks as required.
Pay Rate and Benefits
The current salary range is $83,400.00 – $88,400.00 based on qualifications and experience. The Animation Guild, IATSE Local 839 offers excellent benefits through the Motion Picture Industry Pension and Health Plans.
To Apply
To be considered for this position, please submit a résumé, three professional references, and a writing sample to: jobs@tag839.org, with the subject line "Finance Operations Manager Role". Please send PDFs, other document formats will be discarded.
This position is open until filled; however, the posting/acceptance of applications may close at any time. No recruiters or phone calls please.
Located in Burbank, CA, the Animation Guild, IATSE Local 839 has represented animation artists, technicians and writers since 1952. We negotiate wage minimums and working conditions, provide pension and health benefits (specifically through the Motion Picture Industry Pension and Health Plan) and act as an advocate for our members over disputes between employees and employers.
Affirmative Action Employer
The Animation Guild, IATSE Local 839 is an affirmative action employer and encourages applications from all qualified candidates regardless of race, ethnicity, age, sex, sexual orientation, marital status, religion or disability. TAG works to ensure fair treatment of applicants and employees and actively enforces policies against discrimination and sexual harassment.
The Animation Guild, IATSE Local 839 is an equal opportunity employer and is committed to the principle of diversity and is particularly interested in receiving applications from a broad spectrum of people.
WHEN APPLYING: Be sure to indicate that you saw this information at UNIONJOBS.COM.