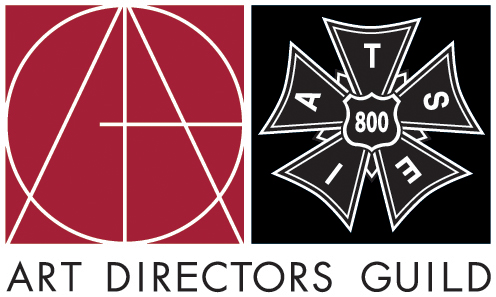 Art Directors Guild
IATSE Local 800



Research Assistant




Part Time
Based in Studio City, CA
Art Directors Guild, IATSE Local 800
Research Assistant
Part-Time: 20 to 30 hours per week
This is an onsite position.
Benefits include medical, dental, vision, pension, and 401(k)
This is an exciting position for someone who is adept at combing through data and gathering, documenting, and reporting information. Must have excellent communication and interpersonal skills both in person and on the telephone. Must be able to work independently and not hesitate when cold calling in an effort to gather information. Knowledge of the motion picture and television production routine and crew structure extremely helpful. Specific knowledge of the art department desired. Interest in the motion picture industry very desirable. Must have demonstrated intermediate to advanced Microsoft Excel skills.
JOB SUMMARY
This part-time staff position supports the Contract/Production Listings Coordinator by researching and reporting production information.
RESPONSIBILITIES AND DUTIES
The Research Assistant supports the Contract/Production Listings Coordinator by researching and reporting accurate production listings information into an Excel database. The research is gleaned from multiple sources, including but not limited to job start reports, crew lists, new contracts, and reports from labor relations executives and IATSE. Online tools are used to mine and cross-reference information. And other such duties as assigned by department directors or executive management.
Duties, responsibilities, and activities may change, or new ones may be assigned at any time with or without notice.
COMPETENCIES
Knowledge and experience with below-the-line production and the production hierarchy. Able to complete assignments with attention to detail and a high degree of accuracy. Strong interpersonal skills, including tact, diplomacy, and flexibility to work effectively with staff, senior administration, members, and the general public. Excellent written and verbal communication skills. Well organized and attentive to detail. Must have excellent anticipatory skills. Must have intermediate skills using MS Excel spreadsheets. Ability to work under limited supervision while following policy and expectations as set forth by the Contract/Production Listings Coordinator.
PHYSICAL DEMANDS
Must be able to remain in a stationary position for 100% of the time. Occasionally move about and inside the office to access file cabinets and office machinery. Must be able to lift up to 25 pounds. Continuously operates a computer and other office productivity machinery, such as a calculator, copy machine, and computer printer. Must be able to exchange accurate information in all situations.
SUPERVISORY RESPONSIBILITIES
None.
PREFERRED EDUCATION & EXPERIENCE
Must have a GED or high school diploma. Must have experience with utilizing MS Office, including Word, Excel, and Outlook. Familiarity with online industry references, including IMDBPro, BTL Production Listings, and industry trades. Understanding of motion picture and television production process and the terminology used in the industry. Excellent customer service, professional attitude, and appearance are a must.
To Apply:
Please submit your résumé and cover letter to srrecruiter818@gmail.com. A résumé and cover letter must be sent as a PDF. Résumés submitted without a cover letter addressing your qualifications for the position will not be reviewed. You must indicate your salary requirements for consideration in your cover letter.
WHEN APPLYING: Be sure to indicate that you saw this information at UNIONJOBS.COM.